A Healthier Approach to Dental Implants
Ceramic Implants offer a more natural, metal-free tooth replacement option. Scroll down to learn more.
Schedule your appointment
Talk to a treatment coordinator
604-876-9228
introducing


Z-Systems Ceramic Implants


Exclusively in Vancouver from Dr. Sam Paulos
The Only FDA Approved 100 % Metal Free Implants, Superior to Titanium Implants in Many Areas:
More natural.
Bones and gums integrate better with zirconium oxide ceramics.
Healthier.
Z-SYSTEMS implants are metal-free, biocompatible, conduct neither heat nor electrical energy, and cause no irritation to the immune system.
More sustainable.
Less plaque accretion than on titanium. This reduces the risk of perimplantitis as well as cardiovascular diseases and strokes.
Stronger.
Ceramic is much stronger than titanium.
More aesthetic.
Thanks to the white material, no gray shadows are visible even with thin or receding gums.
More visible.
Ceramic implants are opaque to X-rays, and easier to recognize in critical situations.
What Is A Dental Implant?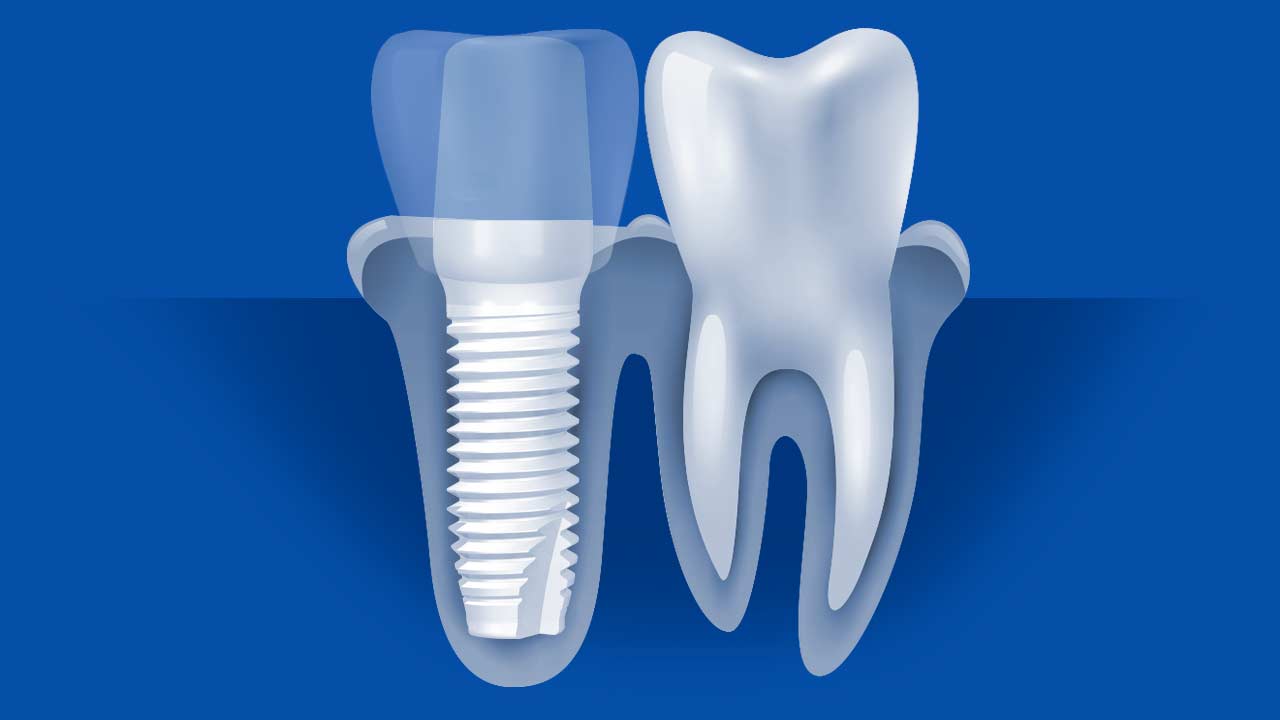 The implant body or post is the portion of the implant that is inserted into the jawbone. The implant body integrates with the jawbone and becomes the anchor for the new tooth.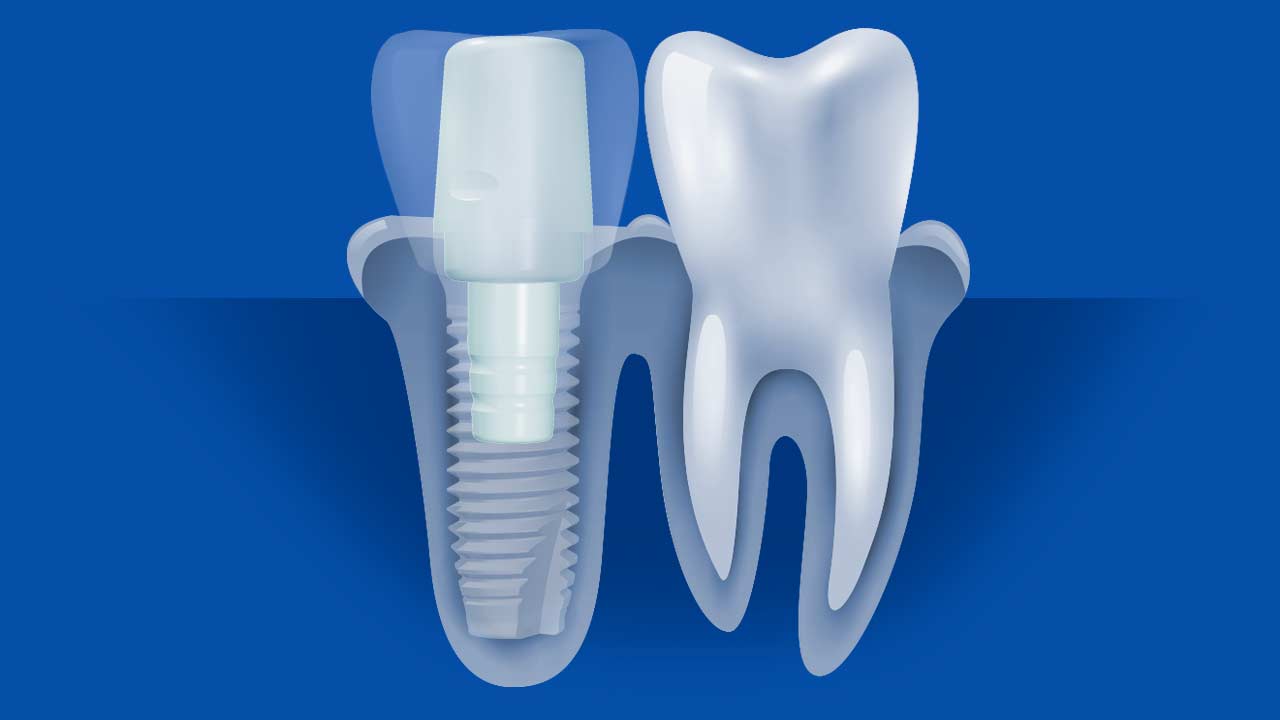 The implant abutment is the portion of the dental implant inside the crown. Sometimes the abutment is created with the implant body as one piece. Other times, it is separate and attached to the implant with a screw. The abutment shapes the gum tissue and supports the crown.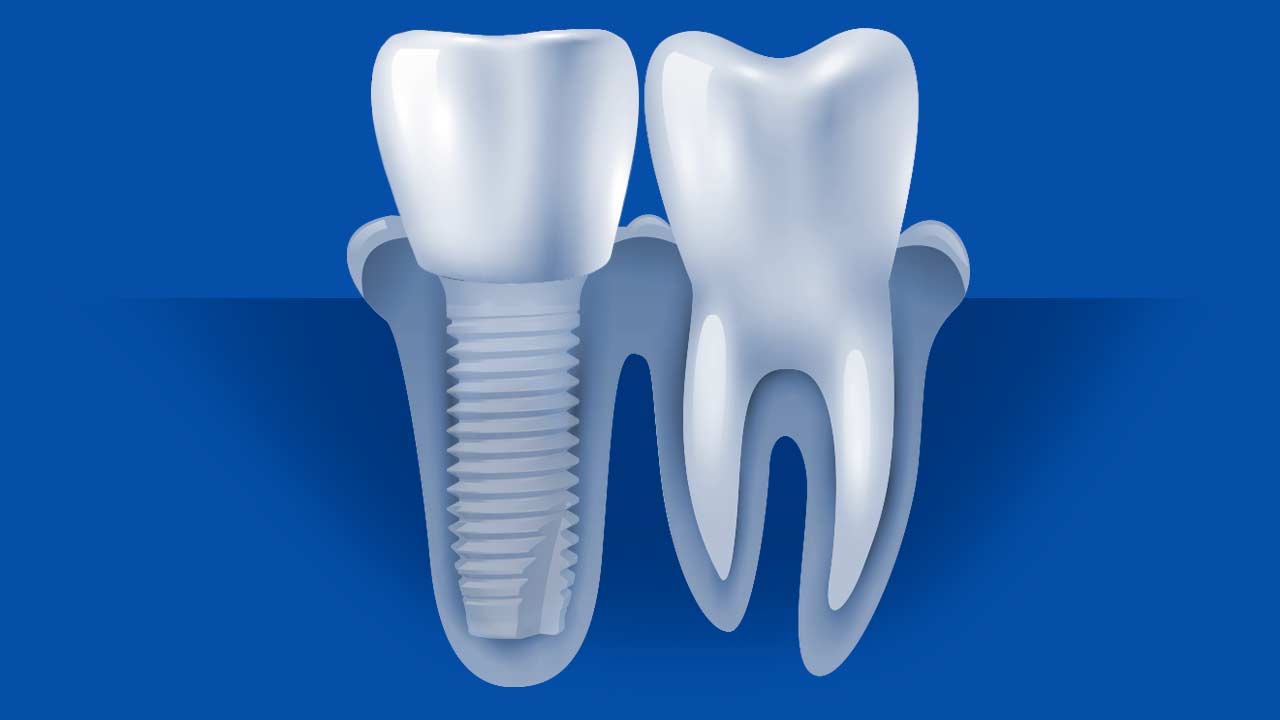 The dental implant crown is the portion of the dental implant you see, but if done correctly, no one can tell it is not a natural tooth. The crown is bonded or cemented to the implant abutment and is commonly made of a ceramic or zirconia material because of its naturally white color and strength.
Meet your exclusive Vancouver-based

ceramic implant expert
Dr. Sam Paulos
My name is Sam Paulos and I am the founder and owner of Enlighten Dental. I was born and raised in Victoria, B.C., Canada. My father, Dr. Dino Paulos, was a pioneer in the field of Biological Dentistry and his story is important. It is one that is echoed by perhaps a majority of dentists that practice Biological and Holistic Dentistry. He was poisoned by mercury and got very sick. He rededicated his life to restoring his health and that of anyone who sought his help.
My father's story gave me a unique perspective on medicine and dentistry from a very young age. Knowing that my path lied somewhere in alternative medicine, I first studied biology at the University of Victoria. Upon completion of my bachelor's degree in 2005, I went to work with my father as his chairside dental assistant.
I was amazed at how much impact he had on the health of his patients who were all chronically ill and/or suffering from chronic pain. From amalgam removal and heavy metal detox, to the removal of infected teeth and root canals, and subsequently supporting the muscles and joints with ideal dental structure, virtually every patient was seeing the benefits and some were incredibly profound and life changing.
The most successful cases I witnessed were always accompanied with the removal of infected teeth and root canals. This inspired me to pursue a career in dental surgery. I received my Doctor of Dental Surgery from Dalhousie University in 2011. I received awards in the areas of Dental Occlusion and Anatomy.
I spent the next three years in general practice in Winnipeg, Manitoba working in a large multi-specialty clinic. I was hoping to return to Victoria to work with my father and follow my passion in biological dental surgery. Sadly, it was during this time that he passed away suddenly. It was a huge loss for our family, for his patients, and for Biological Dentistry.
Still determined to follow a path in Biological Dental Surgery, I moved to Vancouver in 2014 to work with my dad's closest contemporary: Dr. Ara Elmajian. At the same time, I completed a one-year master clinician program in implant dentistry receiving diplomas from Loma Linda University and the gIDE Institute. I took over Dr. Elmajian's practice in 2015 and founded Enlighten Dental.
I now focus my practice on Biological Dental Surgery with zirconia implants and full mouth reconstruction with the most biocompatible materials. I am currently working towards my specialist diploma in Biological Dentistry and Ceramic Implants under Dr. Ulrich Volz and the Swiss Biohealth Clinic.
GET STARTED with Dr. Sam Paulos
Talk to a treatment coordinator
604-876-9228
Office Information
701-805 W Broadway
Vancouver, BC

Office: 604-876-9228
Insurance
Please call us directly so we can answer any of your insurance questions. Unfortunately, we do not participate in Medicare or Medicaid programs.
Directions to our office
TO SCHEDULE YOUR APPOINTMENT
Please use the form to tell us more about your dental and implant needs, and a treatment coordinator will follow up with you shortly. Or if you prefer, give us a call at 604-876-9228 and one of our coordinators will be happy to talk with you.
APPOINTMENT FORM
*Please note that email is not a secure communication method and any protected health information disclosed in this form could be compromised