single dental implants
With a cost between $1,000 and $3,000 per tooth, dental implants are not cheap. Add to that a crown and abutment that can run anywhere from $500 to $3,000, and you're looking at a total of around $1,500 to $6,000 on average. However, that's the out-of-pocket, one-time price, and dental insurance and other payment plans can help you reduce the total to a more manageable monthly fee that you can stretch out over a few years. In certain situations, a single implant may run you a little less or more depending on your specific circumstances, but only a dental consultation will be able to tell you the true cost of your implant.
multiple dental implants
If you need multiple ceramic implants, be prepared to pay more than the cost of one implant. That said, your costs may not scale with each missing tooth since bridges and other cost-saving measures can give you three or four ceramic teeth that are anchored by just two implants. Even so, these types of implants require a healthy gum line to securely hold each implant, and any bone grafts or other required surgery can further increase the cost of the entire procedure.
full-mouth dental implants
If a bridge or several implants won't do the trick, you may need a full-mouth implant, which is also known as implant-supported dentures. While full-mouth dental implants may cost you as much as a new car, you can treat them like your real teeth, with no need to mess with sticky glues and adhesives, and you won't have to remove them at night to be cleaned. Due to tricky gum line fitment, many elect for a bottom denture while treating their top teeth with individual implants as needed.
dental implant and extraction
Further increasing the cost of many dental implants, it's often the case where your dentist must extract existing teeth before they can install your implant. While the cost of extraction depends heavily on your particular teeth and how long and difficult it is to complete the extraction, an extraction can easily cost several hundred dollars, which can multiply if you need more than one extraction, or if your extraction is particularly difficult.
other common costs
In addition to the above, you'll also need to pay for an anesthesiologist on the day of your implant, X-rays or CT scans to determine the best approach for your dental implants, and possibly a bone graft to provide a secure foundation for your implant. Each of these can run hundreds of dollars or more, and each complication further raises your total cost.
material cost
Just like your car mechanic that charges you separately for parts and labor, your dentist also has very real costs associated with installing an implant. For starters, the implant itself, which is typically zirconium (ceramic) or titanium, can cost up to $2,000. Additionally, the abutment, which attaches the crown (or tooth) to the implant, can cost up to $500 -- and the crown itself can run anywhere between $1,000 and $3,000. In total, this could run up to $5,000 just in material costs, making the labor side of the equation comparatively cheap.
Invest in your smile with a dental implant
If you've been putting off a dental implant because you're worried about the costs, we may be able to help. From affordable payment plans and our easy-to-use find a dentist directory, you can have healthy ceramic dental implants that will last a lifetime for a low monthly cost that you can afford today. What are you waiting for? Contact us now to see how we can turn your dental problems into a beautiful new smile with ceramic dental implants, and you'll never again have to worry about how much ceramic dental implants cost.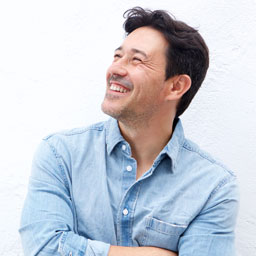 James
---
Pays
$150/mo
For 48 Months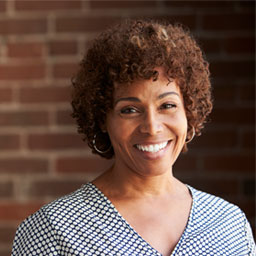 Carol
---
Pays
$175/mo
For 36 Months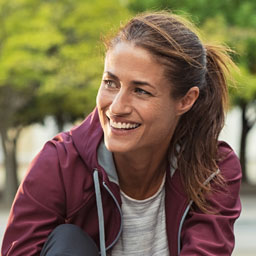 Olivia
---
Pays
$200/mo
For 24 Months
Find An Implant Dentist