Which implant is cleaner in the mouth?
Plaque is a sticky film that develops around natural teeth and dental implants. Plaque is caused by sugary foods combining with bacteria that is naturally occurring in a person's mouth. The combination of these sugars and bacteria cause a chemical reaction that, in turn creates an acid. This acid combines with particles of food and saliva to create plaque.
Around natural teeth, plaque causes cavities and gum disease, also known as gingivitis. When plaque and bacteria accumulate around a dental implant, the gums can become inflamed, leading to peri-implant mucositis (gingivitis) and peri-implantitis (periodontal disease), around natural teeth.
Peri-implantitis is one of the main causes for dental implant failures, so a low affinity to plaque and bacteria adhesion is incredibly important. Studies have consistently proven that ceramic implants show a significant reduction in human plaque thickness compared to titanium dental implants. Therefore, ceramic implants are much less likely to fall victim to tissue inflammation, peri-implant mucositis and peri-implantitis.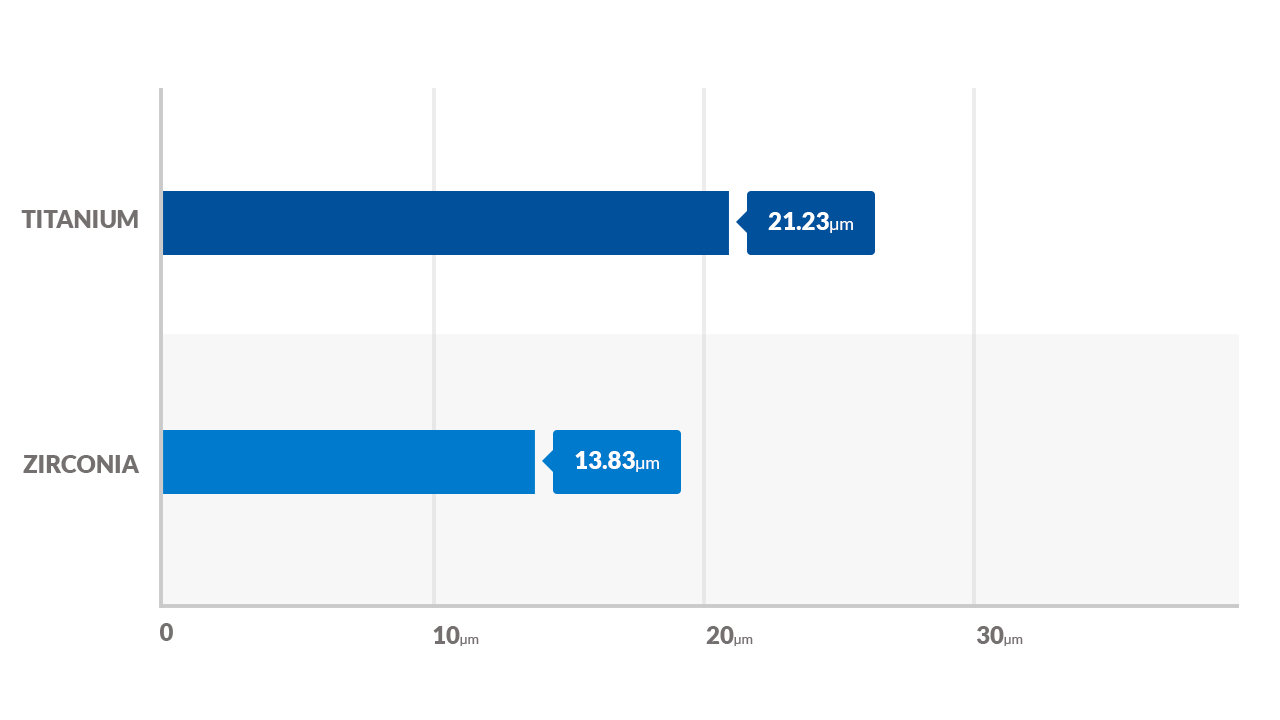 Plaque thickness around Titanium and Zirconia 9.04 μm -ZrO2 vs Ti-SLA 21.3 https://www.ncbi.nlm.nih.gov/pubmed/27712464