A Healthier Approach to Dental Implants
Ceramic Implants offer a more natural, metal-free tooth replacement option. Scroll down to learn more.
Schedule your appointment
Talk to a treatment coordinator
614-775-9300
introducing


Z-Systems Ceramic Implants


Exclusively in New Albany from Dr. John Johnson
The Only FDA Approved 100 % Metal Free Implants, Superior to Titanium Implants in Many Areas:
More natural.
Bones and gums integrate better with zirconium oxide ceramics.
Healthier.
Z-SYSTEMS implants are metal-free, biocompatible, conduct neither heat nor electrical energy, and cause no irritation to the immune system.
More sustainable.
Less plaque accretion than on titanium. This reduces the risk of perimplantitis as well as cardiovascular diseases and strokes.
Stronger.
Ceramic is much stronger than titanium.
More aesthetic.
Thanks to the white material, no gray shadows are visible even with thin or receding gums.
More visible.
Ceramic implants are opaque to X-rays, and easier to recognize in critical situations.
What Is A Dental Implant?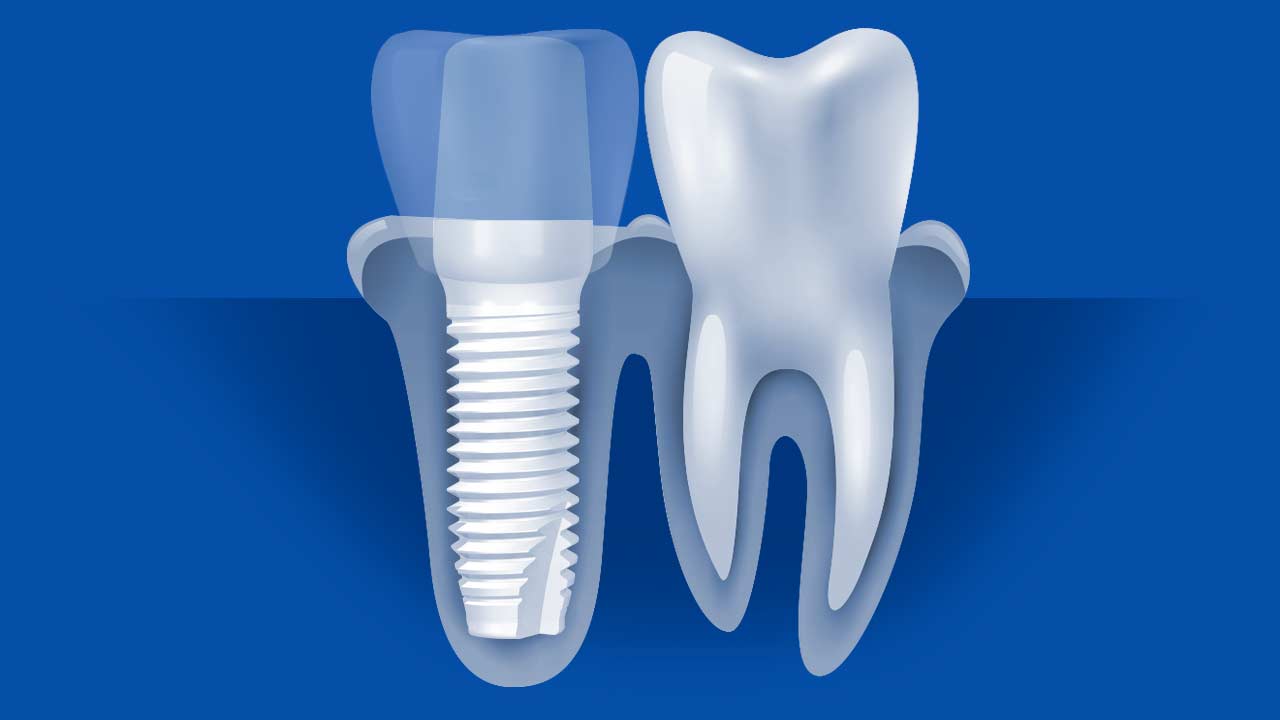 The implant body or post is the portion of the implant that is inserted into the jawbone. The implant body integrates with the jawbone and becomes the anchor for the new tooth.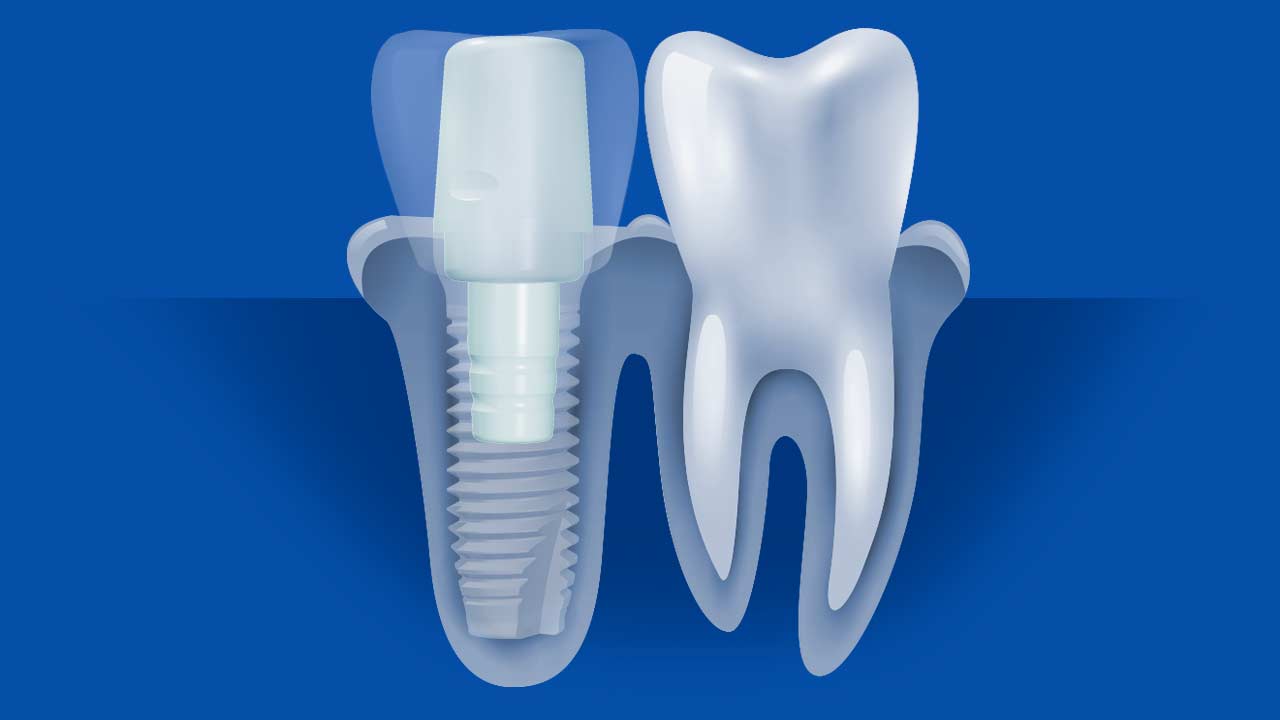 The implant abutment is the portion of the dental implant inside the crown. Sometimes the abutment is created with the implant body as one piece. Other times, it is separate and attached to the implant with a screw. The abutment shapes the gum tissue and supports the crown.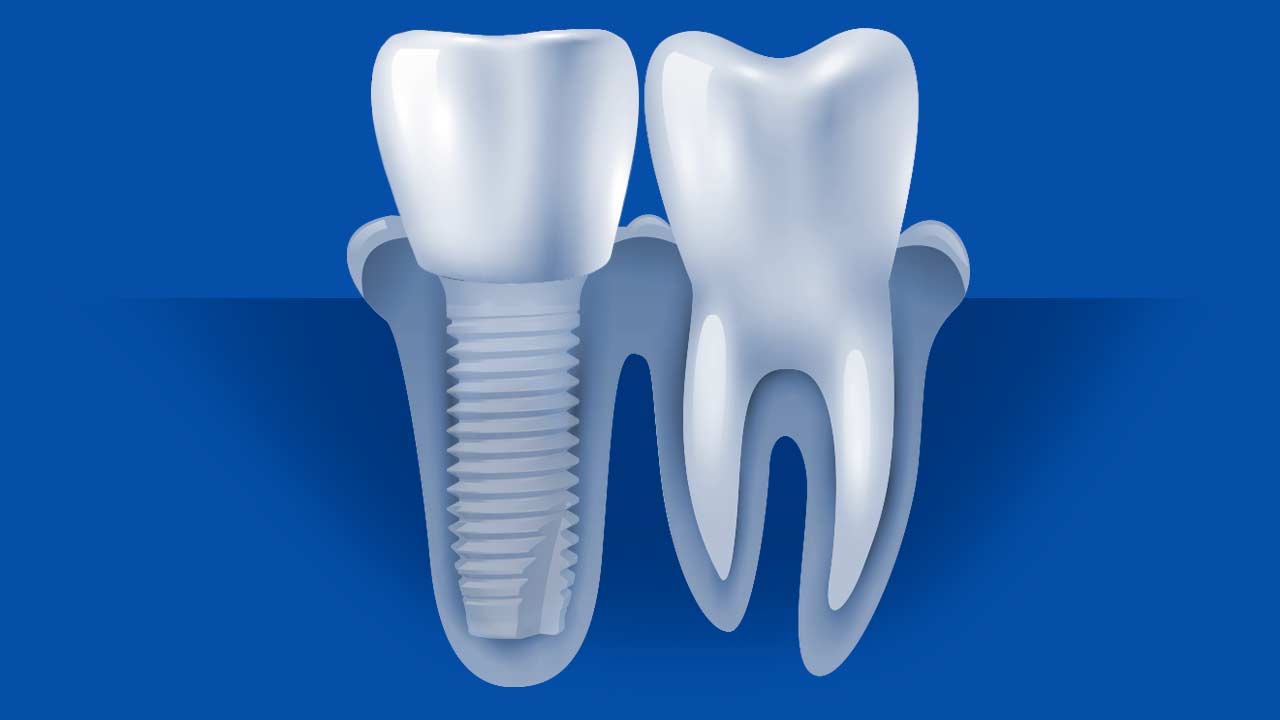 The dental implant crown is the portion of the dental implant you see, but if done correctly, no one can tell it is not a natural tooth. The crown is bonded or cemented to the implant abutment and is commonly made of a ceramic or zirconia material because of its naturally white color and strength.
Meet your exclusive New Albany-based

ceramic implant expert
Dr. John Johnson
Dr. John W. Johnson graduated from the Ohio State School of Dentistry in 1984. A lifetime resident of Ohio, John was raised in Yellow Springs Ohio and has practiced in Central Ohio since graduating from dental school. His education has not stopped there, Dr. Johnson is a continuous student and spends hundreds of hours each year to stay on top of the latest advances in dentistry, so he can better serve you.
John and his wife Deborah, live on their organic working farm outside of Mt. Vernon, raising grass-fed beef, free-range chickens, Belgian draft horses, dogs, and cats. They also enjoy our National Parks and outdoor activities, hiking, skiing, and tennis. A lifetime student of nutrition and Weston Price DDS (author of Nutrition and Physical Degeneration), Hal Huggins DDS (Author of Its All In Your Head and Why Raise Ugly Kids), Daniel Amen MD and Mark Hyman MD.
Thirty years of experience and training have formed a philosophy that a person's dental and whole body health are deeply connected. Providing Metal Free Dentistry in an effort to not tax the body's systems with toxic elements and electrical charges.
Diagnosed with Sleep Apnea, Dr. Johnson has been a student of Airway and Sleep Health and its connection to mouth size, shape, jaw relations, tongue posture, swallowing and whole body posture.
GET STARTED with Dr. John Johnson
Talk to a treatment coordinator
614-775-9300
Real patient stories
Patients Love Dr. John Johnson
and Their Ceramic Implants
Office Information
5121 Forest Drive
Suite A
New Albany, OH 43054

Office: 614-775-9300
Insurance
Please call us directly so we can answer any of your insurance questions. Unfortunately, we do not participate in Medicare or Medicaid programs.
Directions to our office
TO SCHEDULE YOUR APPOINTMENT
Please use the form to tell us more about your dental and implant needs, and a treatment coordinator will follow up with you shortly. Or if you prefer, give us a call at 614-775-9300 and one of our coordinators will be happy to talk with you.
APPOINTMENT FORM
*Please note that email is not a secure communication method and any protected health information disclosed in this form could be compromised