A Healthier Approach to Dental Implants
Ceramic Implants offer a more natural, metal-free tooth replacement option. Scroll down to learn more.
Schedule your appointment
Talk to a treatment coordinator
630-848-2010
introducing


Z-Systems Ceramic Implants


Exclusively in Naperville from Dr. Anthony Lavacca
The Only FDA Approved 100 % Metal Free Implants, Superior to Titanium Implants in Many Areas:
More natural.
Bones and gums integrate better with zirconium oxide ceramics.
Healthier.
Z-SYSTEMS implants are metal-free, biocompatible, conduct neither heat nor electrical energy, and cause no irritation to the immune system.
More sustainable.
Less plaque accretion than on titanium. This reduces the risk of perimplantitis as well as cardiovascular diseases and strokes.
Stronger.
Ceramic is much stronger than titanium.
More aesthetic.
Thanks to the white material, no gray shadows are visible even with thin or receding gums.
More visible.
Ceramic implants are opaque to X-rays, and easier to recognize in critical situations.
What Is A Dental Implant?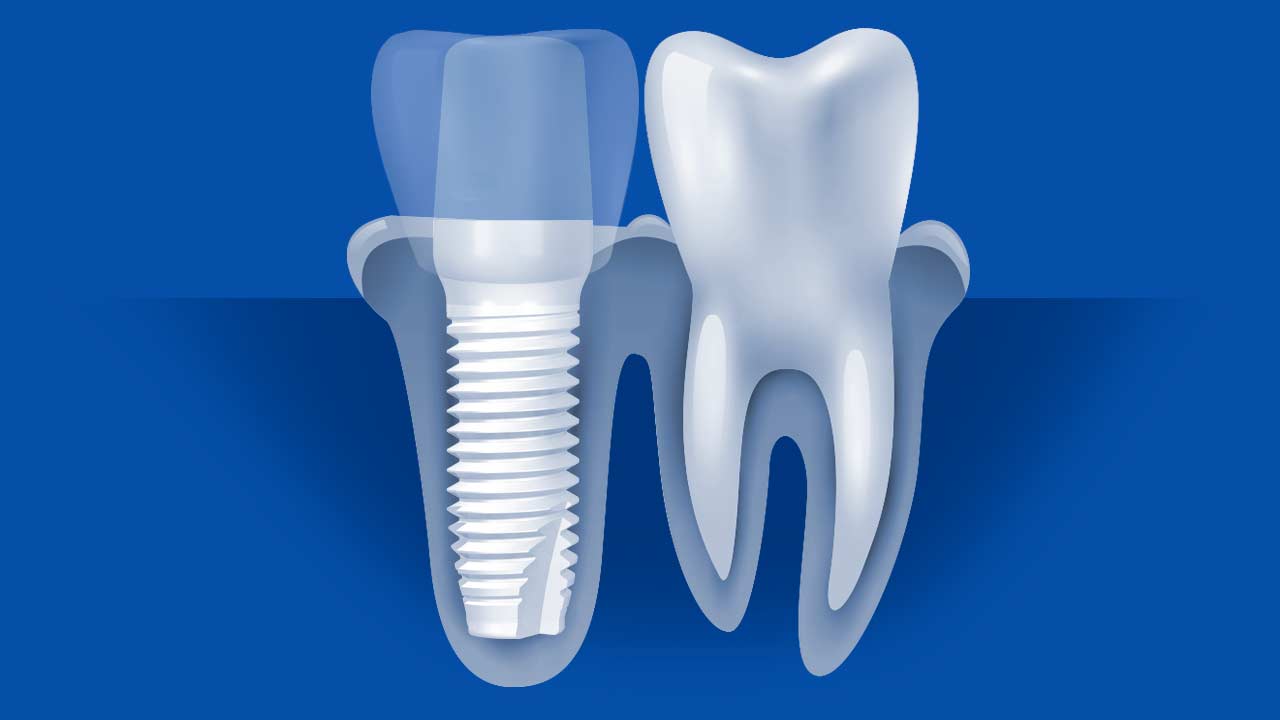 The implant body or post is the portion of the implant that is inserted into the jawbone. The implant body integrates with the jawbone and becomes the anchor for the new tooth.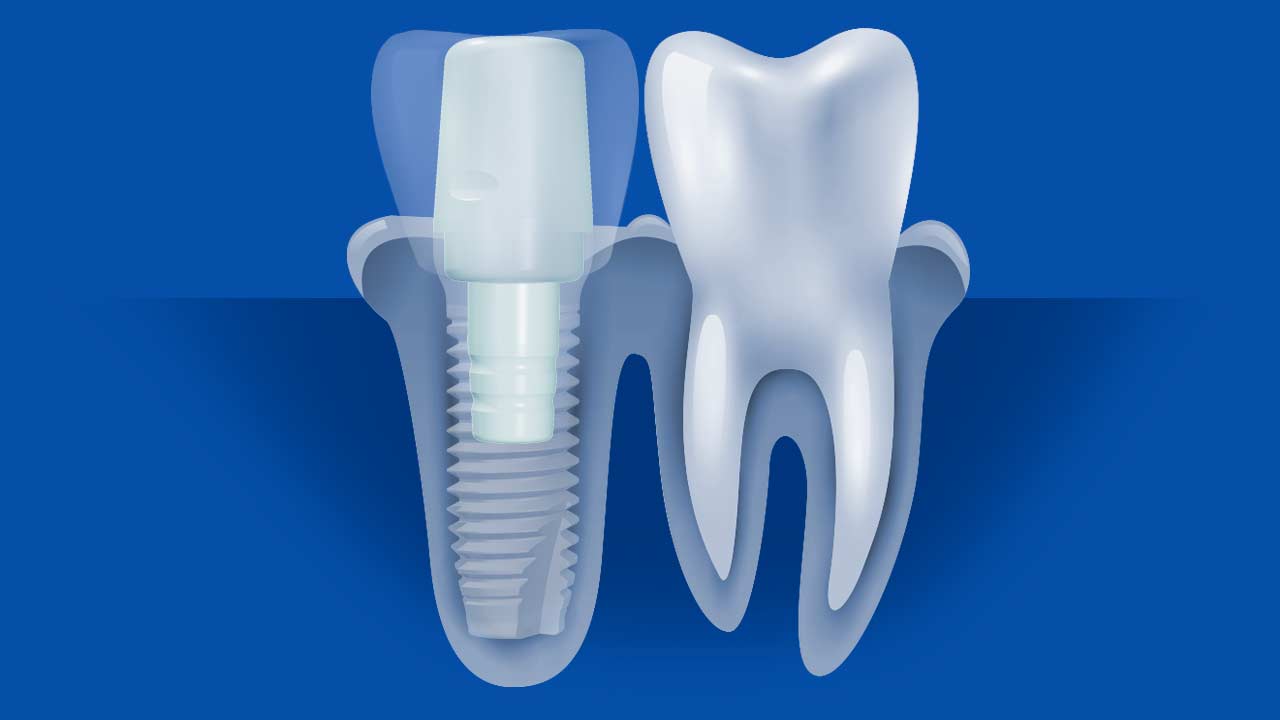 The implant abutment is the portion of the dental implant inside the crown. Sometimes the abutment is created with the implant body as one piece. Other times, it is separate and attached to the implant with a screw. The abutment shapes the gum tissue and supports the crown.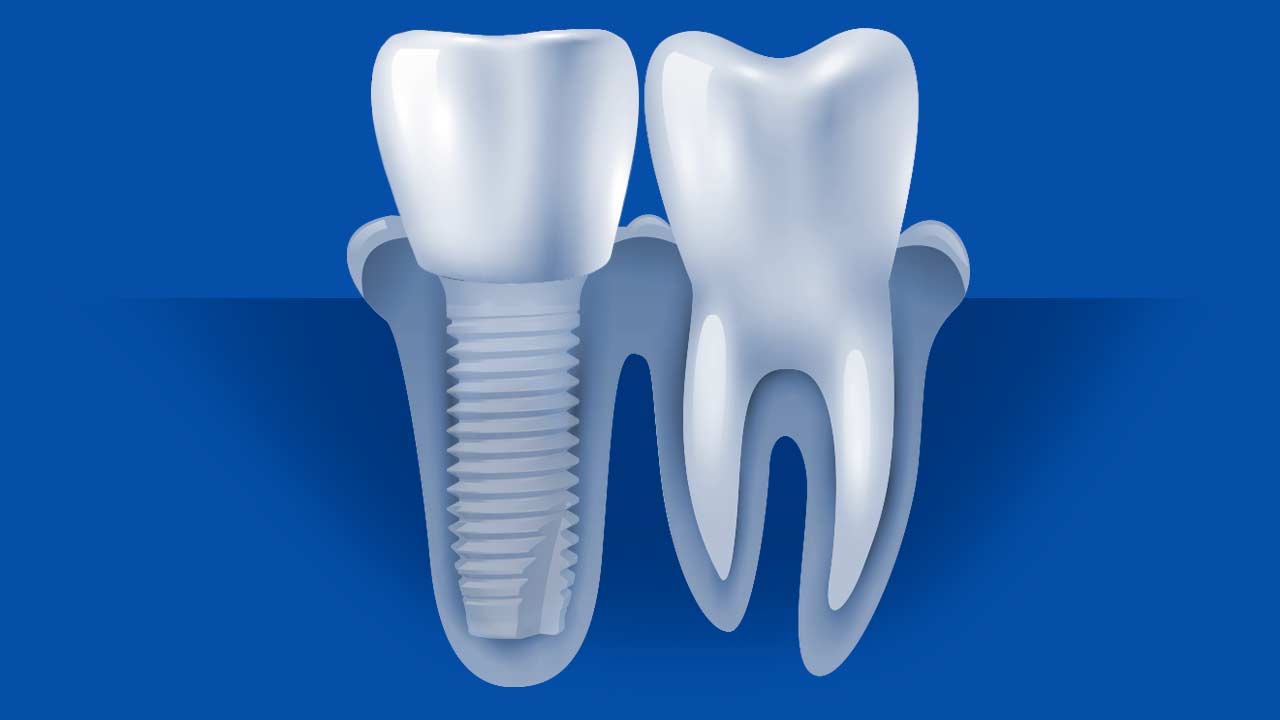 The dental implant crown is the portion of the dental implant you see, but if done correctly, no one can tell it is not a natural tooth. The crown is bonded or cemented to the implant abutment and is commonly made of a ceramic or zirconia material because of its naturally white color and strength.
Meet your exclusive Naperville-based

ceramic implant expert
Dr. Anthony Lavacca
Naperville Dental Specialists
Dr. Anthony LaVacca opened Naperville Dental Specialists in order to offer the highest quality, comprehensive care to patients. His dedication to excellence, continuing education and making innovative contributions to his field, has not only played an integral part in his practice, but has also helped him carve out a place as a leader in implant dentistry.
After doing his undergraduate studies in accounting at Rutgers University, Dr. LaVacca attended Temple University, where he earned his Doctor of Dental Medicine degree. He then completed a general practice residency at East Orange Veterans Hospital and extensive post-graduate prosthodontics training at Montefiore Medical Center/Albert Einstein College of Medicine.
Before starting Naperville Dental Specialists, Dr. LaVacca practiced restorative dentistry with University Associates in Dentistry, implant prosthetic rehabilitation dentistry at the Chicago Center for Advanced Dentistry and advanced restorative dentistry at LaSota & Lee Rockefeller Center Plaza in New York. He was also the director of the general practice residency program and interim director of the postgraduate program in prosthodontics at Montefiore Medical Center/Albert Einstein College of Medicine, where he taught as an assistant professor as well.
Dr. LaVacca has received honorary recognitions for his contributions to the field. As a board-certified prosthodontist and a fellow of both the American College of Prosthodontics and the International Congress of Oral Implantologists, Dr. LaVacca has given lectures nationally and internationally on a variety of topics and has presented table clinics for the Temple University Alumni Association, the American Academy of Esthetic Dentistry, the American College of Prosthodontists and the American Academy of Maxillofacial Prosthetics. He has also participated in a study focused on bond strengths for veneers.
He maintains memberships with the American College of Prosthodontists, American Dental Association, Academy of Osseointegration and the International Association of Dental Research. Dr. LaVacca even proudly supported the Chicago Blackhawks by providing the team with dental care from 2005-2010 and was affiliated with the team for the Stanley Cup! Go Blackhawks!
Dr. LaVacca's wife, Dr. Manal Ibrahim, is a board-certified orthodontist who owns Innovative Orthodontic Centers. Together, the pair also own Innovative Pediatric Dentistry and an in-house digital lab, Impact Dental. All of the practices fall under their Innovative Dental Partners umbrella, which has allowed them to build a place for patients to move through the timeline of their smile needs. With connected offices, a happy, energetic, family atmosphere and coordination between practices, they've created a truly unique dental destination that gives patients a lifetime oral health solution.
Dental Implant Consultations:
If you mention Z-SYSTEMS when you call, we will provide you with a free dental implant consultation which includes a free panoramic x-ray.
This is a $600 value.
**Only a limited number of consults will be taken, so please call now to reserve your spot.
GET STARTED with Dr. Anthony Lavacca
Talk to a treatment coordinator
630-848-2010
Real patient stories
Patients Love Dr. Anthony Lavacca
and Their Ceramic Implants
Office Information
55 South Main St.
Suite 241
Naperville, IL 60540

Office: 630-848-2010
Insurance
Please call us directly so we can answer any of your insurance questions. Unfortunately, we do not participate in Medicare or Medicaid programs.
Directions to our office
TO SCHEDULE YOUR APPOINTMENT
Please use the form to tell us more about your dental and implant needs, and a treatment coordinator will follow up with you shortly. Or if you prefer, give us a call at 630-848-2010 and one of our coordinators will be happy to talk with you.
APPOINTMENT FORM
*Please note that email is not a secure communication method and any protected health information disclosed in this form could be compromised