A Healthier Approach to Dental Implants
Ceramic Implants offer a more natural, metal-free tooth replacement option. Scroll down to learn more.
Schedule your appointment
Talk to a treatment coordinator
702-281-9900
introducing


Z-Systems Ceramic Implants


Exclusively in Las Vegas from Dr. Jim Wright
The Only FDA Approved 100 % Metal Free Implants, Superior to Titanium Implants in Many Areas:
More natural.
Bones and gums integrate better with zirconium oxide ceramics.
Healthier.
Z-SYSTEMS implants are metal-free, biocompatible, conduct neither heat nor electrical energy, and cause no irritation to the immune system.
More sustainable.
Less plaque accretion than on titanium. This reduces the risk of perimplantitis as well as cardiovascular diseases and strokes.
Stronger.
Ceramic is much stronger than titanium.
More aesthetic.
Thanks to the white material, no gray shadows are visible even with thin or receding gums.
More visible.
Ceramic implants are opaque to X-rays, and easier to recognize in critical situations.
What Is A Dental Implant?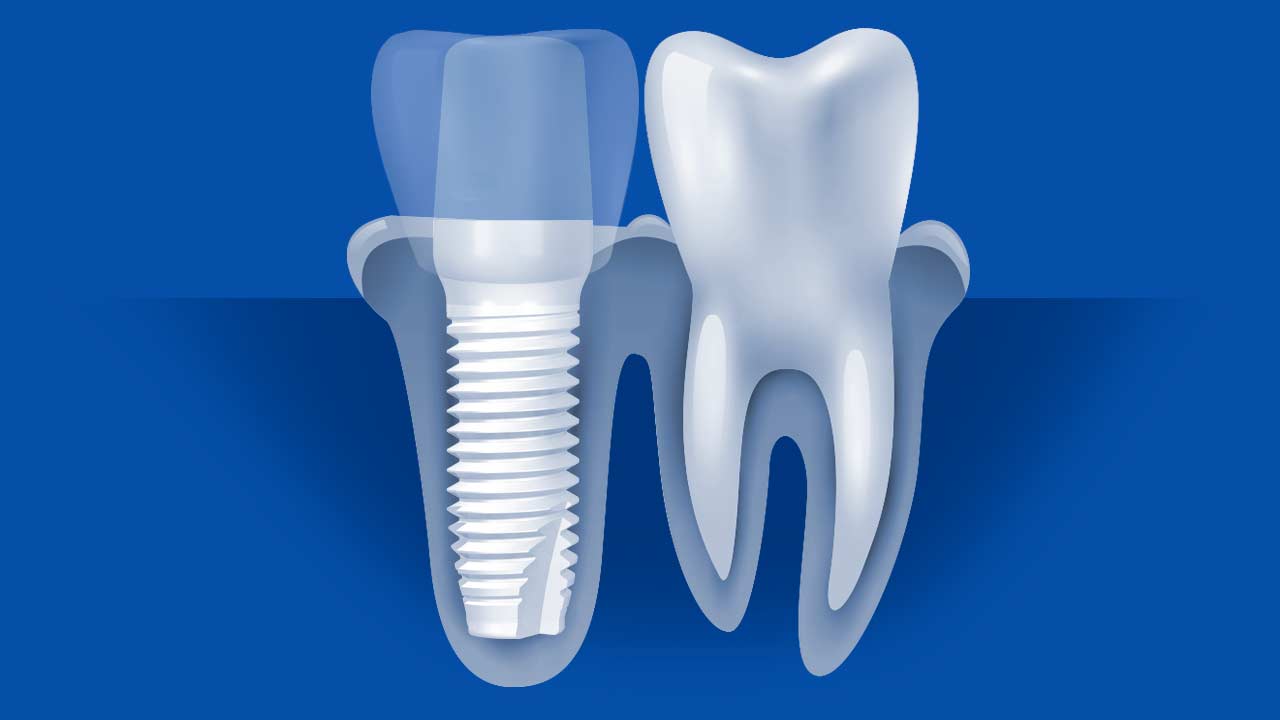 The implant body or post is the portion of the implant that is inserted into the jawbone. The implant body integrates with the jawbone and becomes the anchor for the new tooth.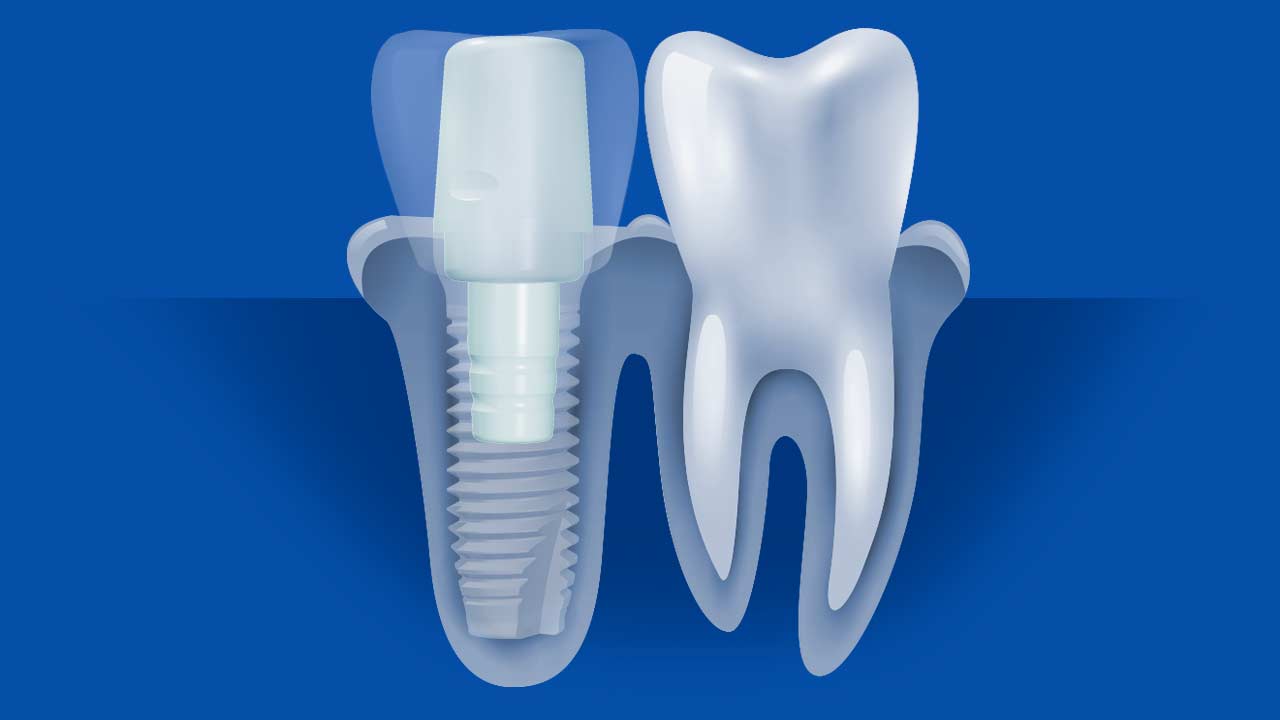 The implant abutment is the portion of the dental implant inside the crown. Sometimes the abutment is created with the implant body as one piece. Other times, it is separate and attached to the implant with a screw. The abutment shapes the gum tissue and supports the crown.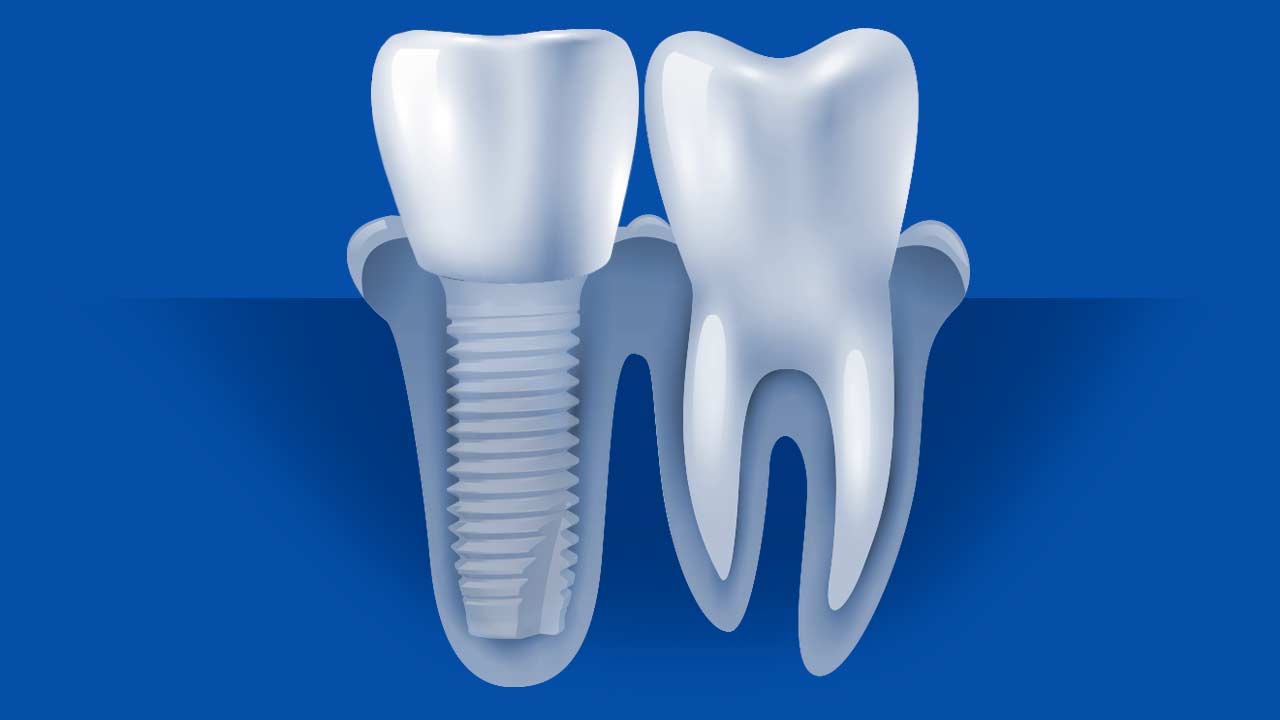 The dental implant crown is the portion of the dental implant you see, but if done correctly, no one can tell it is not a natural tooth. The crown is bonded or cemented to the implant abutment and is commonly made of a ceramic or zirconia material because of its naturally white color and strength.
Meet your exclusive Las Vegas-based

ceramic implant expert
Dr. Jim Wright
Most dental offices in most cities are pretty standardized. Dr. Jim Wright had a new vision when he founded Four Seasons Dental Spa. Our commitment is to provide patients with an integrative, informative approach that allows them to relax into dental treatments. We offer a standard of care that has patients visit us from our own Las Vegas area, as well as from many states, including California, Arizona, Utah, Michigan, Oregon, Illinois, Alaska, and even from abroad. Some of our patients come from as far as Ireland, Great Britain, Bermuda, Japan, and Dubai!
Dr. Wright has provided excellent holistic dental care in the Las Vegas area since 2004, after practicing in Chicago for fifteen years. Forming the vision for Four Seasons Dental Spa with his wife Debby, fit right in with Dr. Wright's commitment to helping people look and feel their best. It just made perfect sense to the Wrights' to design a dental office in which positive experiences would take place. The goal was to eliminate a patient's fear of visits to the dentist, and changes had to be made in the dental environment for this to happen. Today, Four Seasons Dental Spa is a comforting, relaxing, holistic environment you will look forward to visiting.
Most people are able to proceed with recommended dental care when they work with a dentist they like and trust. By using technology to include patients in the diagnostic process, we empower them with informative details that make it easier for them to make confident decisions about care. Patients also find dental visits more pleasant under the care of a gentle, unpretentious, happy practitioner with both technical and artistic skills. Dr. Wright believes integrative dentistry is the best path and he combines the very latest technology with tried and true holistic and homeopathic medicine. You, too, can change the way you feel about seeing the dentist. Just join the large group of happy individuals who have received care from Dr. Jim Wright!
Accredited by two international academies, Jim Wright, DDS, AIAOMT, AIABDM offers quality, detail-oriented care. His holistic approach shows in depth understanding of the oral-systemic link. Patients of Four Seasons Dental Spa may undergo the safe removal of silver, mercury amalgam fillings, as outlined by the International Academy of Oral Medicine and Toxicology and the International Academy of Biological Dentistry and Medicine. Dr. Wright has received one on one training with world-famous, international author, speaker, and immunologist Dr. Hal Huggins. He has completed every one of Dr. Huggins' courses, including coursework in blood chemistry, biological dentistry, and safe mercury protocols. He has also studied with Dr. Blanche Grube, past president of the AIABDM. Dr. Wright's patients have cavities repaired with tooth-colored, BPA-free material. Whether perfecting the smile with aesthetic dentistry or improving oral health, our methods take into account the impact dental work has on the body.
Dr. Wright has been consistently voted a Top Las Vegas Dentist and he appears on television and radio, where he discusses current dental practices and concerns. He was invited by the founder of LUMINEERS to attend the company's hands-on course for innovative cosmetic treatment. The founder of LUMINEERS, Dr. Robert Ibsen, was impressed by Dr. Wright's skills and the long lasting results he has consistently achieved with beautiful smiles. Dr. Wright shares his knowledge with peers and patients through professional lectures.
Dr. Wright is an avid fan of football, baseball, and soccer. He enjoys spending time at home with his wife Debby and their four dogs and playing tennis. They love travelling when time allows. He and Debby love the arts and talented performers that Las Vegas has in abundance. He has attained his purple belt in Kenpo 5.0 Karate with his patient, world-famous actor and Kenpo Karate 9th degree black belt Jeff Speakman.
Education and Training
Graduated top of his class at Marquette University, Doctorate of Dental Surgery
Received his Bachelor of Science degree from Northeastern University
Las Vegas Institute for Advanced Dental Studies (LVI)
Dawson Academy for Dental Excellence and Pankey Master
Dentist internship for advanced training in bite equilibration and Temporomandibular Joint (TMJ) Therapy
Certified in Oral Sedation
Certified in Laser Dentistry
Graduate of Hoffman Press, Landmark Forum, The Choice Center
Fellowship with Pankey Master Dentist
Over the shoulder course with Lumineers founder Dr. Robert Ibsen
Honors and Appointments
Accredited Member, International Academy of Biological Dentistry and Medicine (AIABDM)(the first dual accredited member in Nevada)
Accredited Member, International Academy of Oral Medicine & Toxicology (AIAOMT) (the first accredited member in Nevada)
Voted #1 Dentist and Extreme Makeover Dentist on The Feeling Great Show
Voted among the Top Dentists by Las Vegas peers
Named a Unique Treasure in Treasures of Nevada
Official Dentist for contestants of the Miss Nevada, Ms./Mrs. Nevada, Miss America and Ms./Mrs. America pageants
Featured as a Select Doctor in MDTVDentalNews.com, America's leading resource for medical news
Voted #1 Dentist by My Vegas readers in 2013, 2014
Ranked #1 Dentist by Health Tap
Ranked Top Dentist by Rankipedia
Invited to join Top3Dentists
Memberships
American Dental Association (ADA)
International Academy of Biological Dentistry and Medicine (IABDM)
International Academy of Oral Medicine and Toxicology (IAOMT)
International Association of Mercury Free Dentists (IAMFD)
Holistic Dental Association (HAD)
Academy of Laser Dentistry (ALD)
Academy of General Dentistry (AGD)
Nevada Dental Association (NDA)
Southern Nevada Dental Society (SNDS)
Nevada Holistic Chamber of Commerce
Las Vegas Chamber of Commerce
Sin City Chamber of Commerce
The American Academy of Ozonotherapy (AAOT)
Dental Implant Consultations:
If you mention Z-SYSTEMS when you call, we will provide you with a free dental implant consultation which includes a free x-ray. This is a $300 value.
**Only a limited number of consults will be taken, so please call now to reserve your spot.
GET STARTED with Dr. Jim Wright
Talk to a treatment coordinator
702-281-9900
Real patient stories
Patients Love Dr. Jim Wright
and Their Ceramic Implants
Office Information
8855 W Flamingo Road
Suite # 101
Las Vegas, NV 89147

Office: 702-281-9900
Insurance
Please call us directly so we can answer any of your insurance questions. Unfortunately, we do not participate in Medicare or Medicaid programs.
Directions to our office
TO SCHEDULE YOUR APPOINTMENT
Please use the form to tell us more about your dental and implant needs, and a treatment coordinator will follow up with you shortly. Or if you prefer, give us a call at 702-281-9900 and one of our coordinators will be happy to talk with you.
APPOINTMENT FORM
*Please note that email is not a secure communication method and any protected health information disclosed in this form could be compromised