A Healthier Approach to Dental Implants
Ceramic Implants offer a more natural, metal-free tooth replacement option. Scroll down to learn more.
Schedule your appointment
Talk to a treatment coordinator
718-745-0179
introducing


Z-Systems Ceramic Implants


Exclusively in Brooklyn from Dr. Joseph Maniscalco
The Only FDA Approved 100 % Metal Free Implants, Superior to Titanium Implants in Many Areas:
More natural.
Bones and gums integrate better with zirconium oxide ceramics.
Healthier.
Z-SYSTEMS implants are metal-free, biocompatible, conduct neither heat nor electrical energy, and cause no irritation to the immune system.
More sustainable.
Less plaque accretion than on titanium. This reduces the risk of perimplantitis as well as cardiovascular diseases and strokes.
Stronger.
Ceramic is much stronger than titanium.
More aesthetic.
Thanks to the white material, no gray shadows are visible even with thin or receding gums.
More visible.
Ceramic implants are opaque to X-rays, and easier to recognize in critical situations.
What Is A Dental Implant?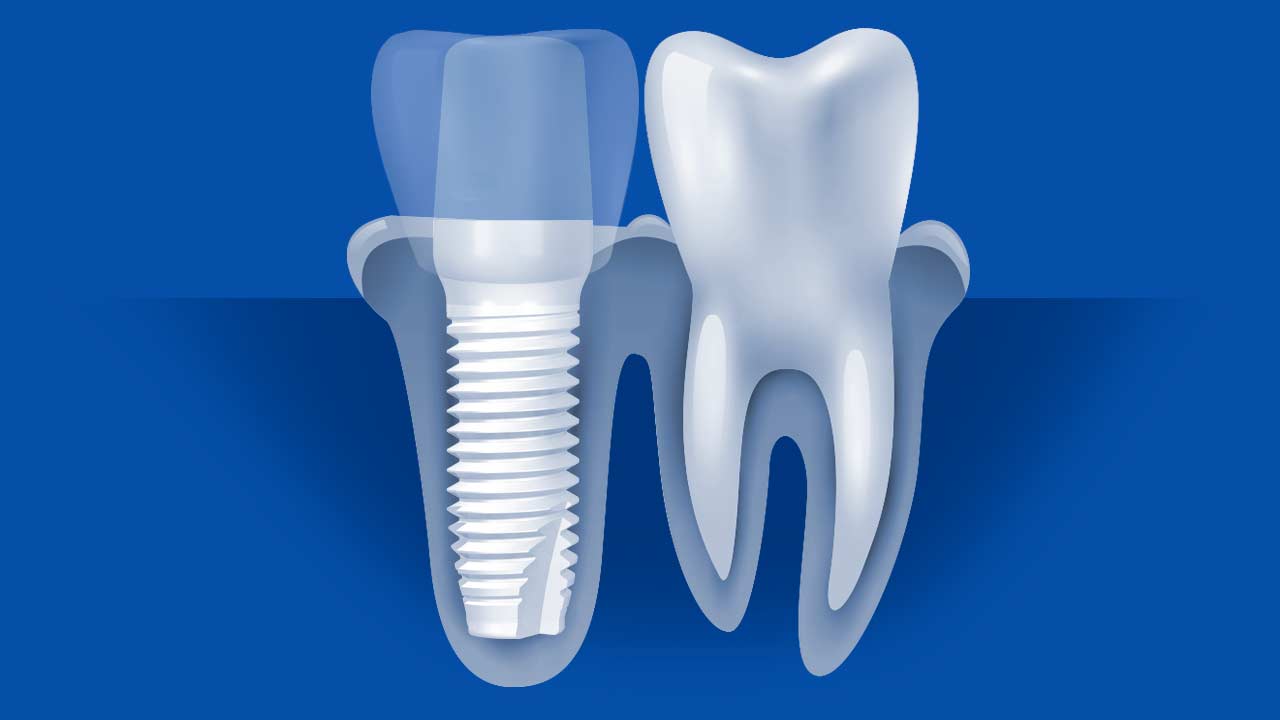 The implant body or post is the portion of the implant that is inserted into the jawbone. The implant body integrates with the jawbone and becomes the anchor for the new tooth.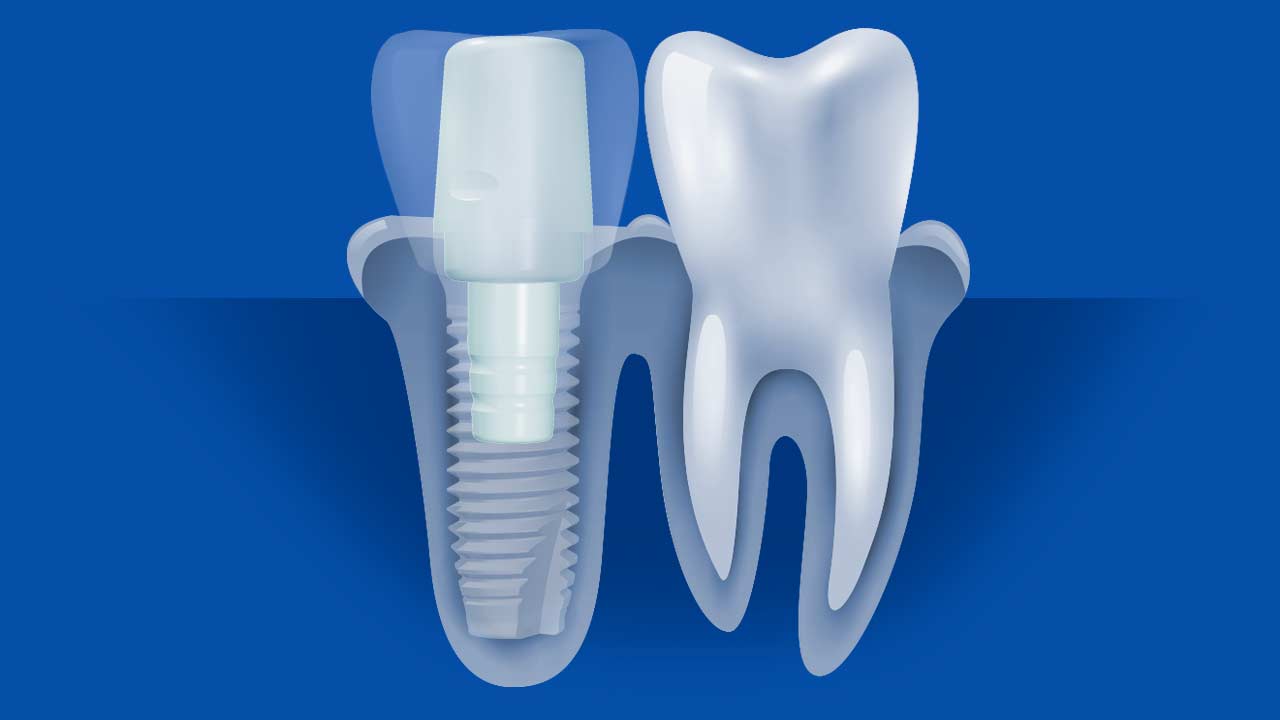 The implant abutment is the portion of the dental implant inside the crown. Sometimes the abutment is created with the implant body as one piece. Other times, it is separate and attached to the implant with a screw. The abutment shapes the gum tissue and supports the crown.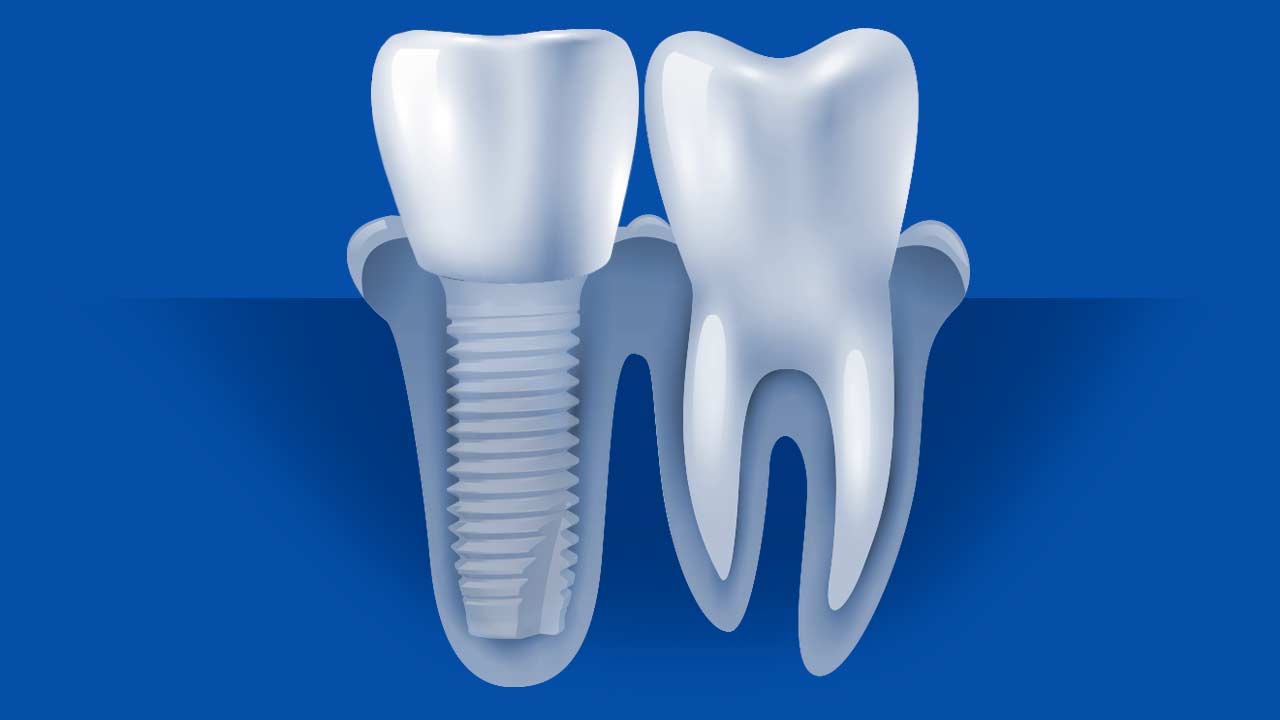 The dental implant crown is the portion of the dental implant you see, but if done correctly, no one can tell it is not a natural tooth. The crown is bonded or cemented to the implant abutment and is commonly made of a ceramic or zirconia material because of its naturally white color and strength.
Meet your exclusive Brooklyn-based

ceramic implant expert
Dr. Joseph Maniscalco
Meet Dr. Joseph Maniscalco
Reviving the personal touch while embracing innovation
Dr. Joe Maniscalco is a licensed prosthodontist, a specialist in cosmetic, implant and reconstructive dentistry. But he also has wide experience as a family dentist, providing essential services such as fillings and regular maintenance.
Although traditional in our approach toward serving patients, our practice is up to the minute with technology and methodology. Dr. Maniscalco follows a better model in today's medicine: He looks for the source of the problem, not just the symptoms. Our team presents a comprehensive solution that ensures the condition will not recur. This approach enabled Dr. Maniscalco to discover a pre-cancerous lesion in the mouth of one patient, most likely saving that patient from a serious health situation.
The tradition we do seek to preserve is the personal touch in patient care. Dr. Maniscalco is determined to revive a model of service that is going by the wayside. He believes listening to patients is as important as using the latest technology.
Education
New York University, College of Dentistry — Doctor of Dental Surgery
Manhattan College — Bachelor of Science Degree in Biology
Veterans Affairs Medical Center, Portland, Oregon — Prosthodontics Residency
Fellowship at New York University — Surgical and Prosthetic Implant Dentistry
Faculty Appointments, Honors and Awards
Columbia University of Dental Medicine — Assistant Clinical Professor of Dental Medicine, Section of Adult Dentistry and Division of Prosthodontics
The Robert DiGolla Award for Excellence in Clinical Operative Dentistry
The NYU College of Dentistry Alumni Association Award for Proficiency in Denture Prosthesis
Veterans Affairs Medical Center Citation: Military Order of the Purple Heart — for exemplary care
Dr. Maniscalco is committed to professional development and regularly attends seminars and continuing education courses that keep him on top of the latest developments in the dental field. He shares his professional expertise by presenting at lectures and seminars. His extensive training and his 18 years as a practitioner position him to deliver broad and superior dental services ranging from basic cleanings to full mouth restoration. His reputation as an expert in prosthodontics and implant dentistry has attracted international patients from as far away as London.
Our Team
Our practice benefits from a highly experienced, skilled professional support team. We stress the personal touch and your comfort at all times.
Our Office Manager, Liz, is the first to welcome you to our practice and to coordinate your treatment schedule. Regarding financial arrangements and insurance coverage, Liz is our resident expert. She loves interacting with all of our patients, whether they be new or old friends of Joseph Maniscalco, DDS.
Front Office Staff: Kristen, Nicole and Dayanna
Office Assistants: Angelina and Liz
Hygienist: Nicole
GET STARTED with Dr. Joseph Maniscalco
Talk to a treatment coordinator
718-745-0179
Office Information
7825 4th Avenue
Unit A2
Brooklyn, NY 11209

Office: 718-745-0179
Insurance
Please call us directly so we can answer any of your insurance questions. Unfortunately, we do not participate in Medicare or Medicaid programs.
Directions to our office
TO SCHEDULE YOUR APPOINTMENT
Please use the form to tell us more about your dental and implant needs, and a treatment coordinator will follow up with you shortly. Or if you prefer, give us a call at 718-745-0179 and one of our coordinators will be happy to talk with you.
APPOINTMENT FORM
*Please note that email is not a secure communication method and any protected health information disclosed in this form could be compromised