A Healthier Approach to Dental Implants
Ceramic Implants offer a more natural, metal-free tooth replacement option. Scroll down to learn more.
Schedule your appointment
Talk to a treatment coordinator
941-792-3033
introducing


Z-Systems Ceramic Implants


Exclusively in Brandenton from Dr. Terry Alford
The Only FDA Approved 100 % Metal Free Implants, Superior to Titanium Implants in Many Areas:
More natural.
Bones and gums integrate better with zirconium oxide ceramics.
Healthier.
Z-SYSTEMS implants are metal-free, biocompatible, conduct neither heat nor electrical energy, and cause no irritation to the immune system.
More sustainable.
Less plaque accretion than on titanium. This reduces the risk of perimplantitis as well as cardiovascular diseases and strokes.
Stronger.
Ceramic is much stronger than titanium.
More aesthetic.
Thanks to the white material, no gray shadows are visible even with thin or receding gums.
More visible.
Ceramic implants are opaque to X-rays, and easier to recognize in critical situations.
What Is A Dental Implant?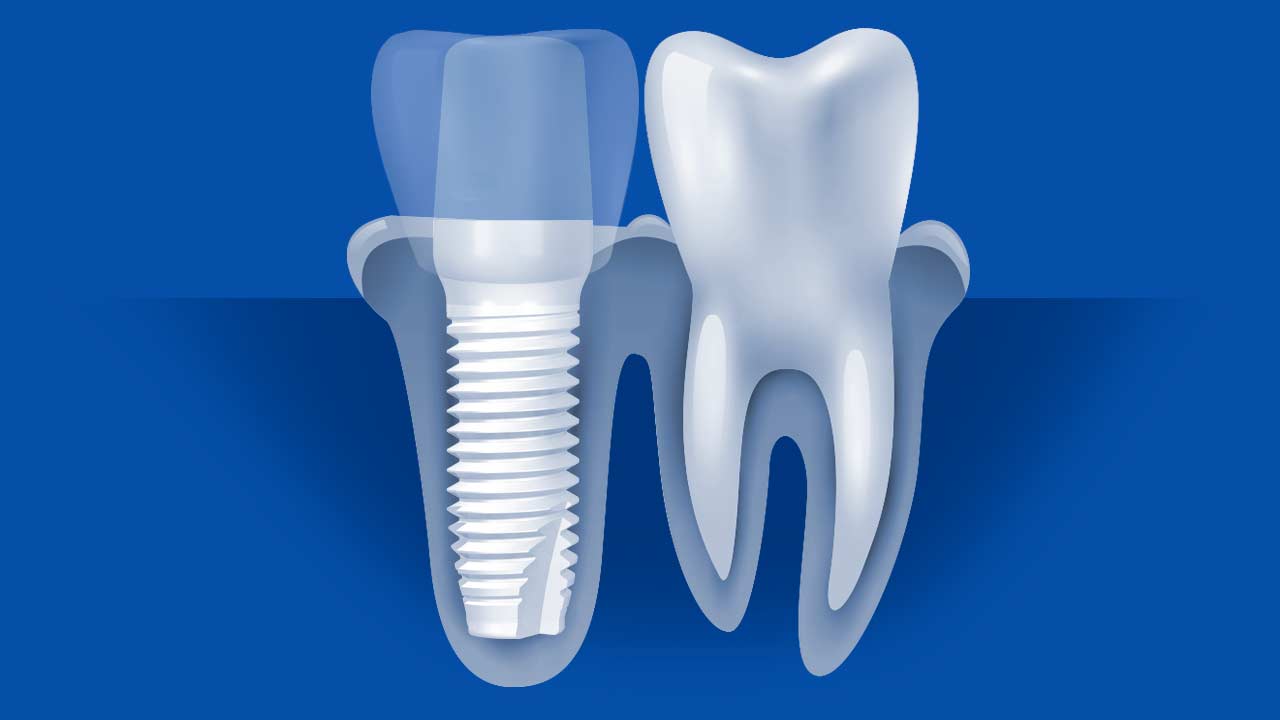 The implant body or post is the portion of the implant that is inserted into the jawbone. The implant body integrates with the jawbone and becomes the anchor for the new tooth.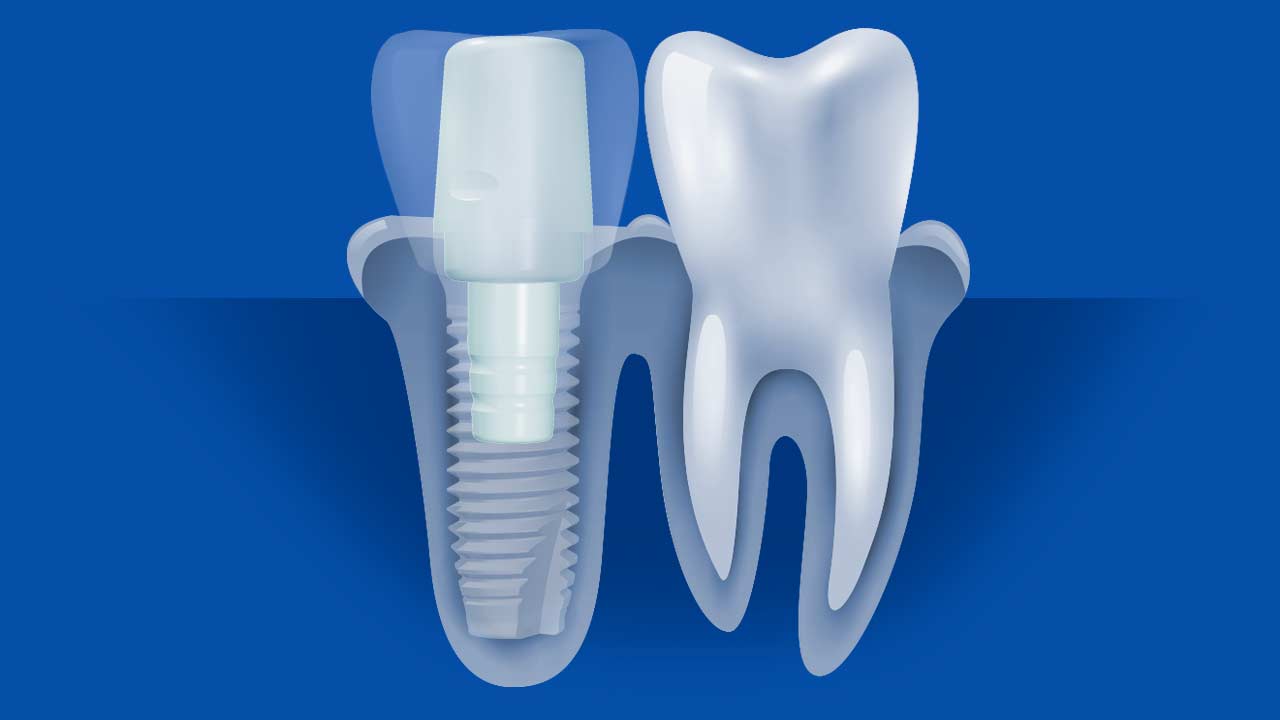 The implant abutment is the portion of the dental implant inside the crown. Sometimes the abutment is created with the implant body as one piece. Other times, it is separate and attached to the implant with a screw. The abutment shapes the gum tissue and supports the crown.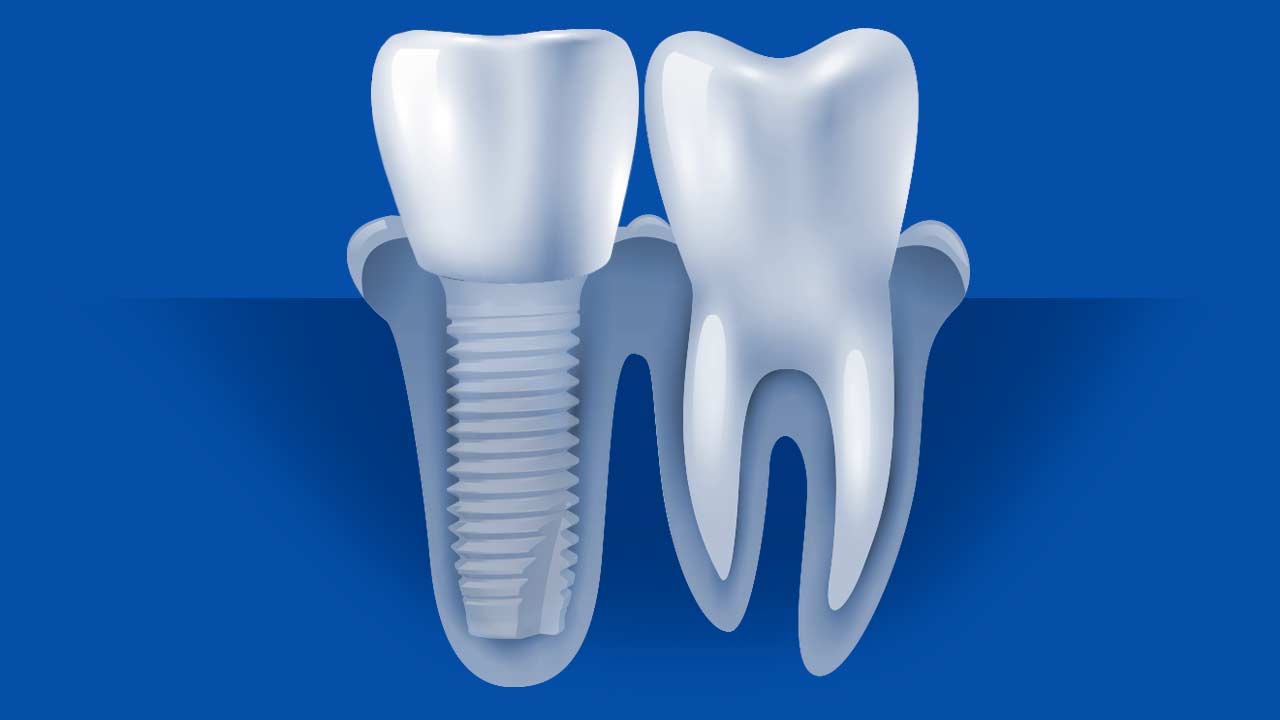 The dental implant crown is the portion of the dental implant you see, but if done correctly, no one can tell it is not a natural tooth. The crown is bonded or cemented to the implant abutment and is commonly made of a ceramic or zirconia material because of its naturally white color and strength.
Meet your exclusive Brandenton-based

ceramic implant expert
Dr. Terry Alford
Dr. J. Terry Alford
Doctor Alford was born in Mobile Alabama of a military family. His father was a career soldier and aviator in the United States Air Force and was also a decorated war hero in WWII and unfortunately a prisoner of war in Germany. Dr. Alford received his undergraduate degree in 1969 with majors in Mathematics, Physics, Aerodynamics, Biology and Chemistry. He entered the USAF like his father and was trained to be a Jet Pilot, Aircraft Commander and Flight Instructor. He saw service in Viet Nam and was decorated twice with the Distinguished Air Medal. He left the USAF in 1974 as a Flight Examiner and Instructor and today continues his avocation as a certified flight instructor. In 1974 he entered the University of Alabama, School of Dentistry and graduated with honors in 1978. He was voted into the National Honor Dental Society (Omicron Kappa Upsilon)), PHI PHI chapter and received the Academy of General Dentistry Award for excellence voted by all the university professors, as well as the Lazansky Award for excellence in Oral Surgery. The Dean and Professors of the University of Alabama ranked Dr. Alford at the top of his class upon graduation. More Recently Dr. Alford received the "2011, 2012-, 2013-, 2014- and 2015-People's Choice Award for "Favorite Dentist". Dr. Alford diligently continues his quest for learning and education and recently received his certification in Facial Rejuvenation with PDO Threads from Cosmo France. He is also one of a handful of Dentist in the United States certified in "Disclusion Time Reduction" Therapy (DTR) in the management of Oro facial and TMD Pain.
Dr. Alford moved to Bradenton in 1978 and began his dental practice with special emphasis in Cosmetic Reconstruction, Implants and Cosmetic enhancements with lazer whitening. He entered the United States Dental Institute for continued education and completed a full course (5 years) in functional orthopedics with additional training in orthodontics. He realized he needed to be more knowledgeable in functional occlusion and began taking courses in TMJ, full mouth reconstruction, gnathology (function) of the jaws, and prosthodontic reconstruction with IMPLANTS. He continues to attend courses from leading clinicians throughout the world and recently attended the World Conference on Implant Therapy in Las Vegas bringing back to Bradenton the most current treatments being offered utilizing computer imaging technology and Laser Application to current dental procedures. Beginning in November 2011 through February 2012 Dr. Alford completed the requirements to receive his MASTERS CERTIFICATION in LASER Dentistry from Biolase which is the world leader in medical and dental laser education and manufacturing. His office hosts the Largest Laser Study Club in the United States with the objective to educate all dentist in the use of modern dental lasers.
Dr. Alford also devotes his time to teaching. He is a visiting clinical instructor at the University of Alabama and LECOM School of Dentistry in Bradenton, Florida in Laser Technology. Additionally, he teaches facial anatomy, facial rejuvenation and PRP procedures for the International Association of Facial Esthetics. The Advanced Dental Cosmetic Center is also a state certified training facility for the Manatee Technical Institute dental assisting program. Dr. T also teaches cosmetic reconstruction utilizing the most current technology in Zirconia and E-max based crowns and bridges, and CAD SIM /CAD CAM prosthesis, Veneers and Implant supported crowns to visiting dentist on a one-on-one basis. Dr. Alford is only one of 12 other dentists in the United States that works with Eddie Corrales from CADSMILES in California. The Advanced Dental Cosmetic Center and Dr. Alford has provided more Ceramic Restorations utilizing CEREC Technology for smile reconstruction with Mr. Eddie Correlas than any other dentist in the US.
Dr. Alford is a member of the American Dental Society, Manatee County Dental Society, West Dental Society, American Academy of Cosmetic Dentistry, American Academy of Computer Dentistry, International Academy of Implant Dentistry, the American Academy of Implant Dentistry. the World Clinical Laser Institute, International Academy of Facial Esthetics, The American Academy of Cosmetic Dermatology, The American Academy of Facial Esthetics and The Omicron Kappa Upsilon National Honor Dental Society. From January 2011 to January 2016 Dr. Alford has been awarded the honor of "America's Top Dentist" for 6 years running in the field of Cosmetic and Implant Dentistry by the Consumers Research Council of America.
GET STARTED with Dr. Terry Alford
Talk to a treatment coordinator
941-792-3033
Office Information
6220 Manatee Ave West
Suite 401
Brandenton, FL 34209

Office: 941-792-3033
Insurance
Please call us directly so we can answer any of your insurance questions. We accept most insurances. Please contact us for details.
Directions to our office
TO SCHEDULE YOUR APPOINTMENT
Please use the form to tell us more about your dental and implant needs, and a treatment coordinator will follow up with you shortly. Or if you prefer, give us a call at 941-792-3033 and one of our coordinators will be happy to talk with you.
APPOINTMENT FORM
*Please note that email is not a secure communication method and any protected health information disclosed in this form could be compromised