A Healthier Approach to Dental Implants
Ceramic Implants offer a more natural, metal-free tooth replacement option. Scroll down to learn more.
Schedule your appointment
Talk to a treatment coordinator
301-652-2300
introducing


Z-Systems Ceramic Implants


Exclusively in Bethesda from Dr. Tassos Sfondouris
The Only FDA Approved 100 % Metal Free Implants, Superior to Titanium Implants in Many Areas:
More natural.
Bones and gums integrate better with zirconium oxide ceramics.
Healthier.
Z-SYSTEMS implants are metal-free, biocompatible, conduct neither heat nor electrical energy, and cause no irritation to the immune system.
More sustainable.
Less plaque accretion than on titanium. This reduces the risk of perimplantitis as well as cardiovascular diseases and strokes.
Stronger.
Ceramic is much stronger than titanium.
More aesthetic.
Thanks to the white material, no gray shadows are visible even with thin or receding gums.
More visible.
Ceramic implants are opaque to X-rays, and easier to recognize in critical situations.
What Is A Dental Implant?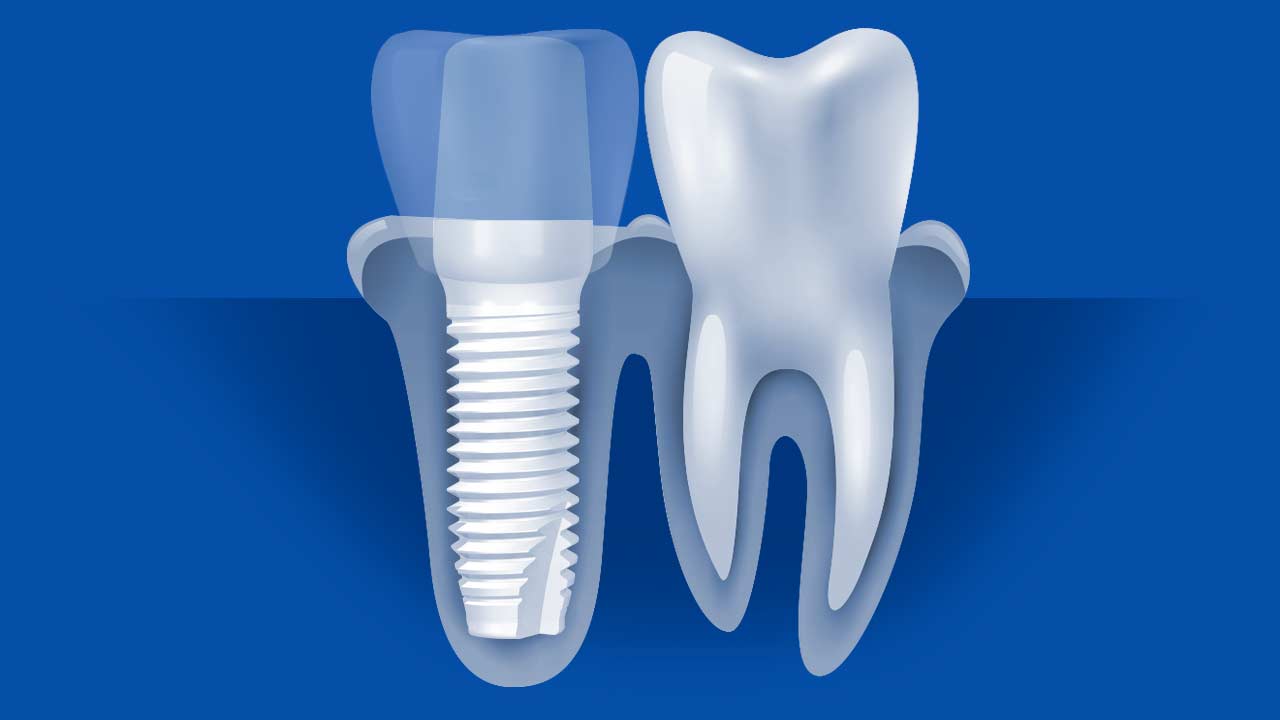 The implant body or post is the portion of the implant that is inserted into the jawbone. The implant body integrates with the jawbone and becomes the anchor for the new tooth.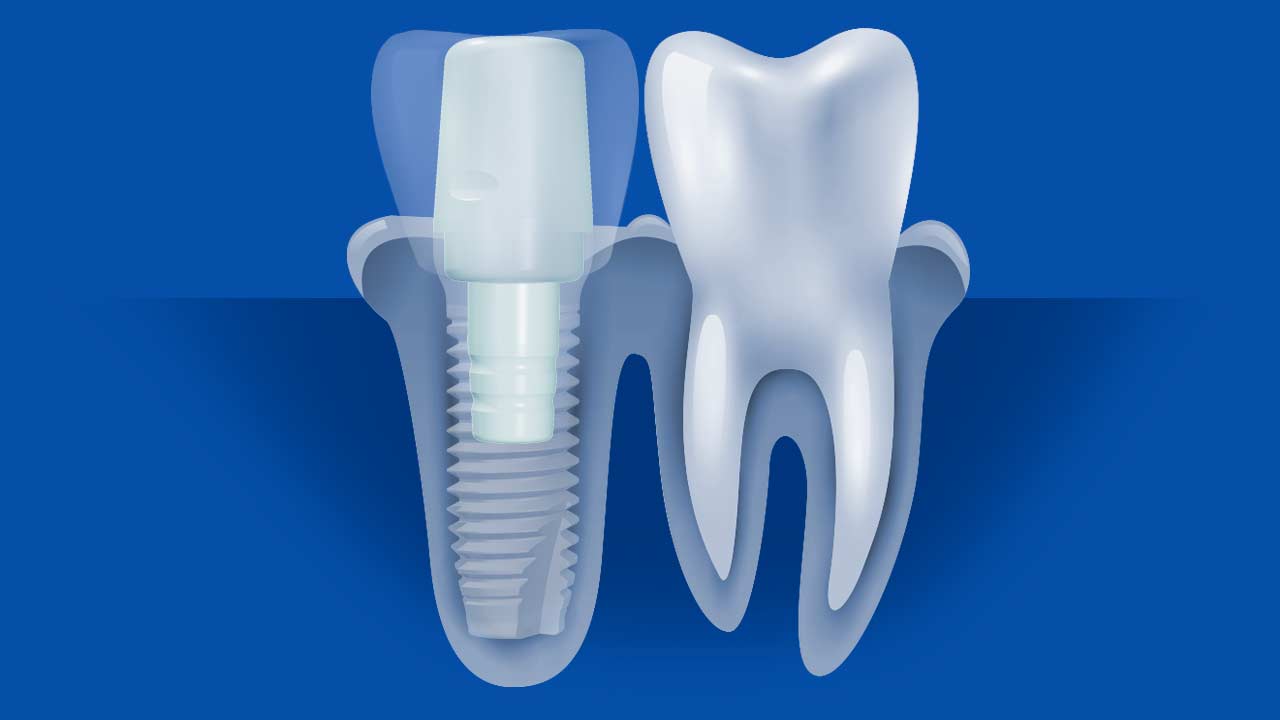 The implant abutment is the portion of the dental implant inside the crown. Sometimes the abutment is created with the implant body as one piece. Other times, it is separate and attached to the implant with a screw. The abutment shapes the gum tissue and supports the crown.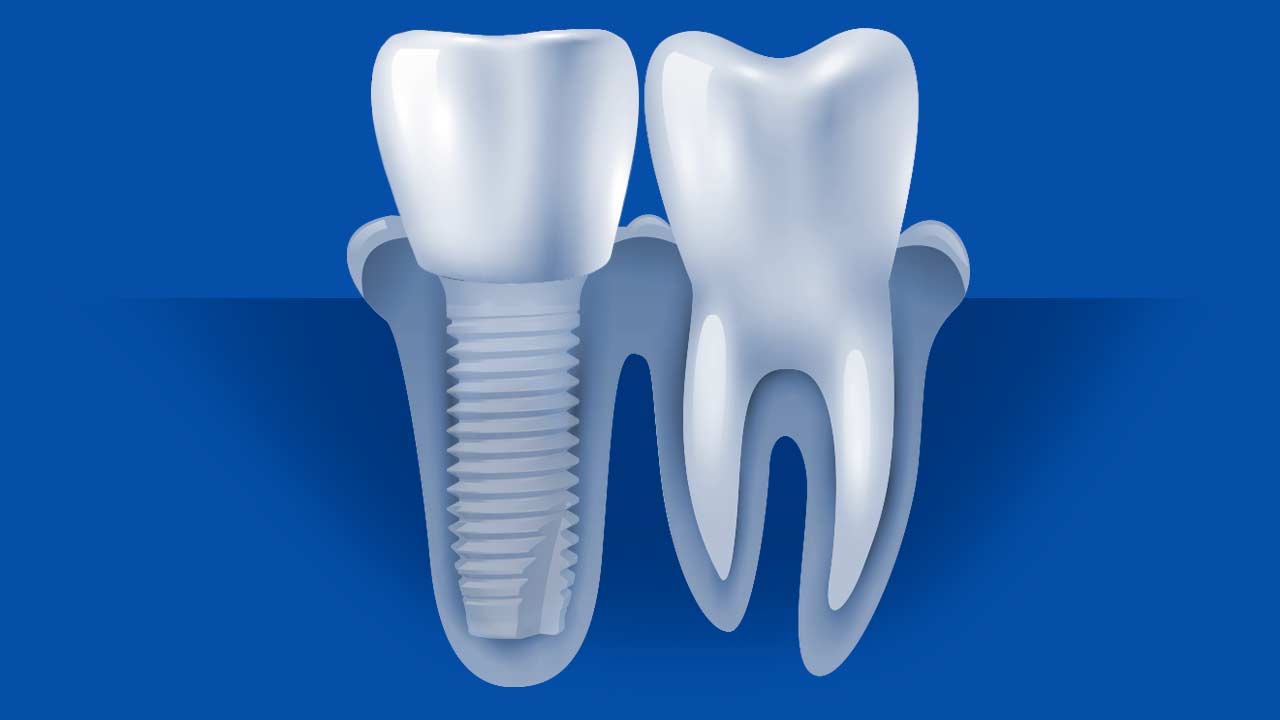 The dental implant crown is the portion of the dental implant you see, but if done correctly, no one can tell it is not a natural tooth. The crown is bonded or cemented to the implant abutment and is commonly made of a ceramic or zirconia material because of its naturally white color and strength.
Meet your exclusive Bethesda-based

ceramic implant expert
Dr. Tassos Sfondouris
Dr. Tassos Sfondouris was born and raised in Annapolis, MD, and received his Bachelor of Arts degree from Clemson University. He went on to attend the University of Maryland, School of Dentistry where he earned his Doctor of Dental Surgery in 2007 as well as his Specialty Certificate in Periodontics and Dental Implants in 2010. Following the completion of his Periodontal specialty program, he completed a 2-year fellowship training program in "Implants, Periodontics, and Prosthodontics." This advanced dental training focused on simple to complex restorative procedures such as single to full arch fixed and removable prosthetics, as well as cosmetic dental procedures.
Dr. Sfondouris is a former clinical research associate at the National Institute of Health (NIH), where he was involved in the clinical trial, "Oral Microbial and Immunological Characterization of Patients with Immune Dysfunction."
Throughout his years in practice, Dr. Sfondouris has been committed to advancing his skills and knowledge through continuing education. He trained directly with the most prominent Clinicians and Institutions including Interdisciplinary Dental Education Academy (IDEA), Dr. Jack Turbyfill, The Pikos Institute, and Spear Education. In addition, Dr. Sfondouris has received advanced training in techniques including Ceramic Restorations, Microsurgical and Plastic Surgical Techniques, All-on-Four Immediate Dental Implant Placement, Periodontal and Bone Regeneration.
In addition to his education and training, Dr.Sfondouris and Dr. Prestipino joined together to create a local Spear Education Study Club in 2016. This study club consists of a group of dentists and specialists who are committed to providing quality comprehensive treatment options for their patients. This group meets monthly to discuss clinical cases, dental topics, new techniques and technologies that help advance their collective dental knowledge.
Dr. Sfondouris is also a current member and past president of the Alpha Omega, Dental Society, DC chapter, as well as a Diplomate of the American Board of Periodontology, Academy of Osseointegration and the American Academy of Cosmetic Dentistry.
Dr. Sfondouris focuses on providing compassionate and personalized dental care from simple to complex procedures. He provides both restorative and surgical care to his patients. He always strives to deliver the highest quality of care with passion, great skill, and attention to detail.
Dr. Sfondouris resides in Bethesda, Maryland with his wife and three children.
AREAS OF EXPERTISE
Cosmetic Gingival Grafting using Minimally Invasive Techniques, Non-Surgical & Surgical Management of Periodontal Diseases, Occlusal Dysfunctions, Periodontal Regeneration, Bone Regeneration, Sinus Augmentations, Dental Implant Surgeries & Restorations, Teeth In a Day, Smile Makeovers, Treating Complex Restorative & Surgical Cases
EDUCATION
The University of Maryland, School of Dentistry:
Fellowship, Periodontics, Implants & Prosthetics 2012
Periodontics Certificate & Master of Science Degree 2010; Doctor of Dental Surgery Degree 2007
Clemson University, Bachelor of Arts, Biological Sciences
GET STARTED with Dr. Tassos Sfondouris
Talk to a treatment coordinator
301-652-2300
Office Information
7830 Old Georgetown Rd
Bethesda, MD 20814

Office: 301-652-2300
Insurance
Please call us directly so we can answer any of your insurance questions. Unfortunately, we do not participate in Medicare or Medicaid programs.
Directions to our office
TO SCHEDULE YOUR APPOINTMENT
Please use the form to tell us more about your dental and implant needs, and a treatment coordinator will follow up with you shortly. Or if you prefer, give us a call at 301-652-2300 and one of our coordinators will be happy to talk with you.
APPOINTMENT FORM
*Please note that email is not a secure communication method and any protected health information disclosed in this form could be compromised