A Healthier Approach to Dental Implants
Ceramic Implants offer a more natural, metal-free tooth replacement option. Scroll down to learn more.
Schedule your appointment
Talk to a treatment coordinator
301-770-2270
introducing


Z-Systems Ceramic Implants


Exclusively in North Bethesda from Drs. Baer & Tipograph
The Only FDA Approved 100 % Metal Free Implants, Superior to Titanium Implants in Many Areas:
More natural.
Bones and gums integrate better with zirconium oxide ceramics.
Healthier.
Z-SYSTEMS implants are metal-free, biocompatible, conduct neither heat nor electrical energy, and cause no irritation to the immune system.
More sustainable.
Less plaque accretion than on titanium. This reduces the risk of perimplantitis as well as cardiovascular diseases and strokes.
Stronger.
Ceramic is much stronger than titanium.
More aesthetic.
Thanks to the white material, no gray shadows are visible even with thin or receding gums.
More visible.
Ceramic implants are opaque to X-rays, and easier to recognize in critical situations.
What Is A Dental Implant?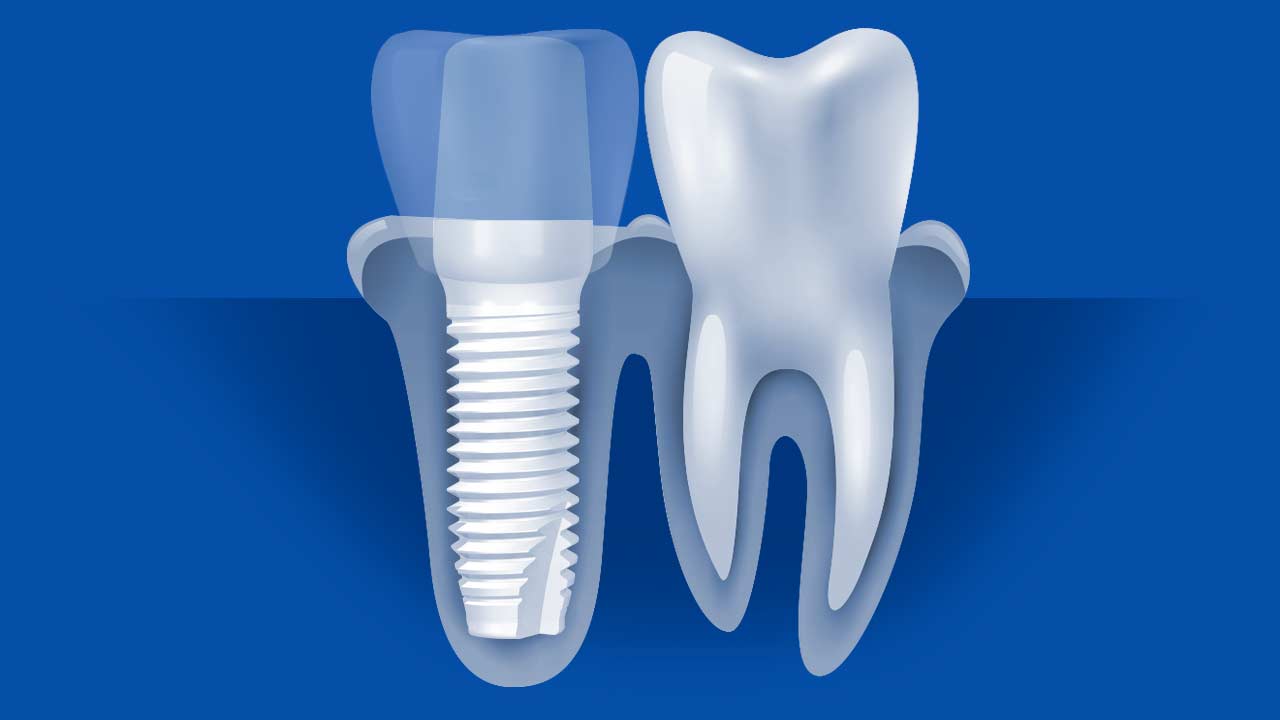 The implant body or post is the portion of the implant that is inserted into the jawbone. The implant body integrates with the jawbone and becomes the anchor for the new tooth.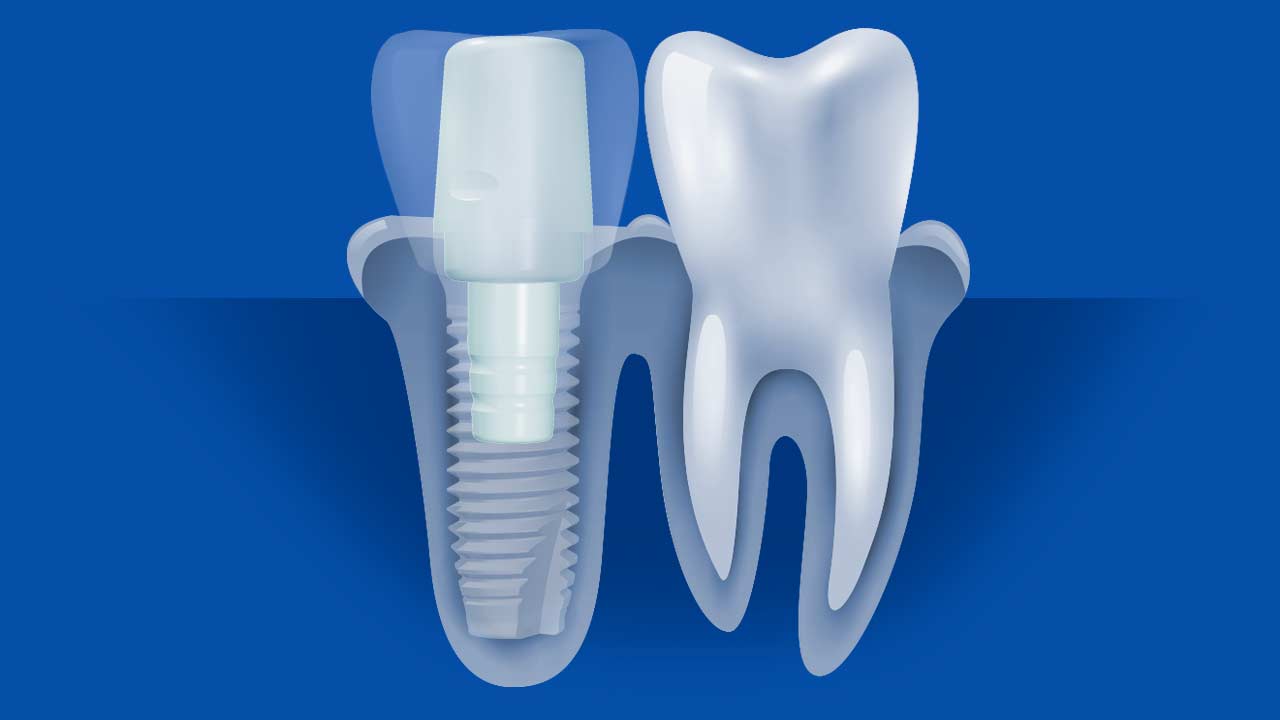 The implant abutment is the portion of the dental implant inside the crown. Sometimes the abutment is created with the implant body as one piece. Other times, it is separate and attached to the implant with a screw. The abutment shapes the gum tissue and supports the crown.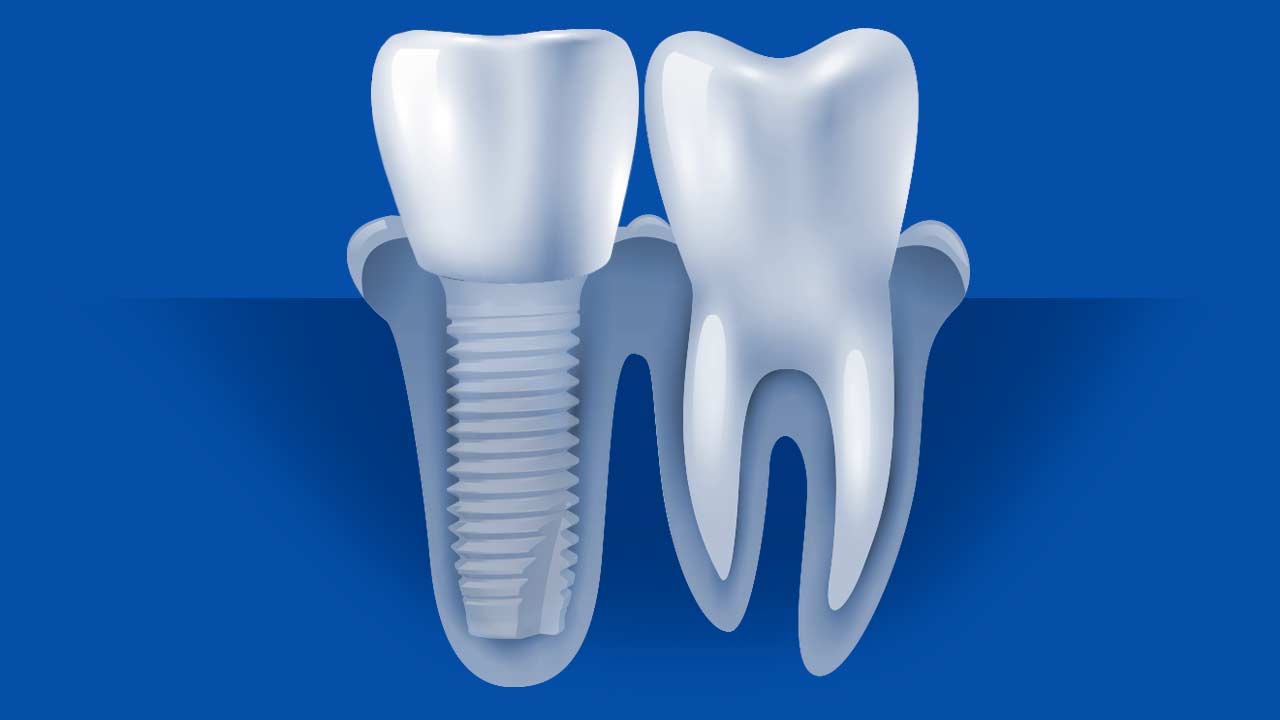 The dental implant crown is the portion of the dental implant you see, but if done correctly, no one can tell it is not a natural tooth. The crown is bonded or cemented to the implant abutment and is commonly made of a ceramic or zirconia material because of its naturally white color and strength.
Meet your exclusive North Bethesda-based

ceramic implant expert
Drs. Baer & Tipograph
Dr. Kimberly Baer
Dr. Baer was born and raised in Maryland. She received her undergraduate degree from University of Maryland, College Park in Biology. She then received her Doctoral degree in Dental Surgery from the University of Maryland in 1999. She then went on to receive several degrees in multiple specialties.
Dr. Baer continued her education with a Master's Degree in "Biological Medicine and Toxicology". She also received a degree in Naturopathic Medicine and is board certified. Dr. Baer is a certified fellow with the IAOMT where she learned to utilize the latest technology with special air filtration and safe biocompatible materials.
Dr. Baer spent a year at NYU completing a Master's program in Dental Implantology in 2001.
She has been placing implants since that time and has stayed current with the newest innovations especially those that emphasize biocompatibility. She then went on to complete a 2 year Master's program in orthodontics with the American Orthodontic Society. This is where her emphasis of the airway and it's role became her focus. Dr. Baer is also a certified Invisalign and Lumineers practitioner. Dr. Baer has practices IV Sedation Dentistry and received her training at the University of Duquesne.
Dr. Baer spends her free time volunteering in countries that have no access to dental care. Spending an average of 5-6 weeks a year volunteering in Africa, Haiti, Vietnam, and Guatemala, volunteering is something Dr. Baer is very passionate about. Dr. Baer has volunteered in Jamaica, Cape Verde, Guatemala, and Haiti, providing dental services to children through Kids International and Healthcare International.
Dr. Jennifer Tipograph
Dr. Tipograph is a caring, passionate holistic dentist treating patients at Natural Dentist Associates in Rockville, Maryland. Dr. Tipograph is a native Washingtonian. She received a Bachelor of Science from Virginia Polytechnic Institute and State University. After completing her degree at Virginia Tech, Dr. Tipograph returned to the area to work as a dental assistant at Natural Dentist Associates for Dr. Kimberly Baer. Following her apprenticeship as a holistic dental assistant, she attended Howard University College of Dentistry where she graduated third in her class and earned her Doctor of Dental Surgery degree.
Dr. Tipograph continued her training to become an accredited member of the International Academy of Oral Medicine and Toxicology. She applies her passion for biological dentistry to ensure the highest standard of treatment for each of her patients. Dr. Tipograph provides individualized, patient-centered care that focuses on maintaining the patient's overall well-being. She enjoys working with people of all ages, including babies and children. Dr. Tipograph keeps her practice and skills up-to-date through regular dental conferences, continuing education courses, and seminars.
Patients visiting Dr. Tipograph at Natural Dentist Associates can receive a full range of dental services. She provides metal free crowns, fillings, extractions, dental cleanings, preventive care, and general consultations. Treatment is also available for temporomandibular joint issues and dental emergencies. Dr. Tipograph is proficient at placing metal free implants and titanium implants. She also offers adjunctive services, such as PRF, bone grafting, and safe amalgam filling removal. Dr. Tipograph is certified to treat orthodontic and dental skeletal conditions with holistic orthodontic appliances, including the DNA Appliance.
Dr. Tipograph volunteers at the Hebrew Home to help patients undergoing rehabilitation and at local Mission of Mercy projects to address the oral health needs of the underserved. She also goes abroad once a year with Kids International Dental Services (KIDS) to places like Cambodia and the Philippines to provide dental care to impoverished children. In addition, Dr. Tipograph is the president of the local Alpha Omega chapter, where she oversees the continuing education program and membership of over one hundred dentists. When she is not treating patients, Dr. Tipograph enjoys exercising and spending time with her family.
GET STARTED with Drs. Baer & Tipograph
Talk to a treatment coordinator
301-770-2270
Real patient stories
Patients Love Drs. Baer & Tipograph
and Their Ceramic Implants
Office Information
5809 Nicholson Lane
T-123
North Bethesda, MD 20852

Office: 301-770-2270
Insurance
Please call us directly so we can answer any of your insurance questions. Unfortunately, we do not participate in Medicare or Medicaid programs.
Directions to our office
TO SCHEDULE YOUR APPOINTMENT
Please use the form to tell us more about your dental and implant needs, and a treatment coordinator will follow up with you shortly. Or if you prefer, give us a call at 301-770-2270 and one of our coordinators will be happy to talk with you.
APPOINTMENT FORM
*Please note that email is not a secure communication method and any protected health information disclosed in this form could be compromised